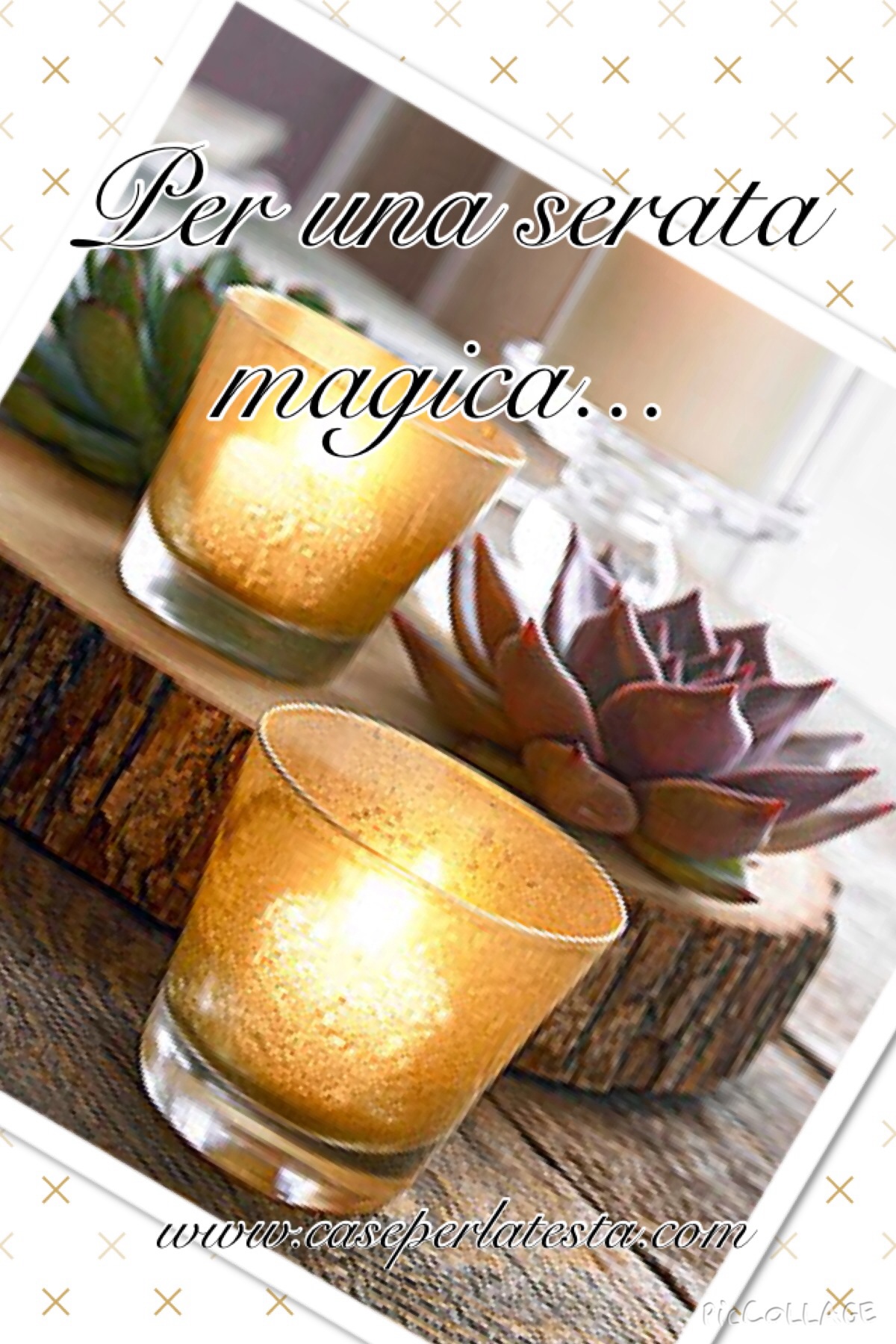 Fate brillare la serata rendendola un po' magica con le luci adatte… Anzi le candele!
Questi portacandele dorati sono super easy da fare: vaporizzare un po' d'acqua con lo spruzzino l' interno del vasetto (o bicchiere spaiato, tazzina…) in vetro che si vuole usare.
Subito spruzzare all'interno del vaso un leggero strato di spray dorato lucido con la bomboletta e lasciare asciugare. Poi dare una mano di glitter sempre all' interno. Quando arderà la candela all' interno l' effetto sarà … Magico!!
 
Make your evening shine, making it a little 'magic with lights suitable … Indeed the candles!
These gold-plated candle holders are super easy to do: spray a bit 'of water with the spray l' interior of the jar (glass or unpaired, cup …) in the glass you want to use.  Immediately sprinkle inside the jar a thin layer of shiny golden spray with the spray and let dry. Then apply one coat of glitter always all 'inside. When you burn the candle at 'internal' s effect will be … Magic !!