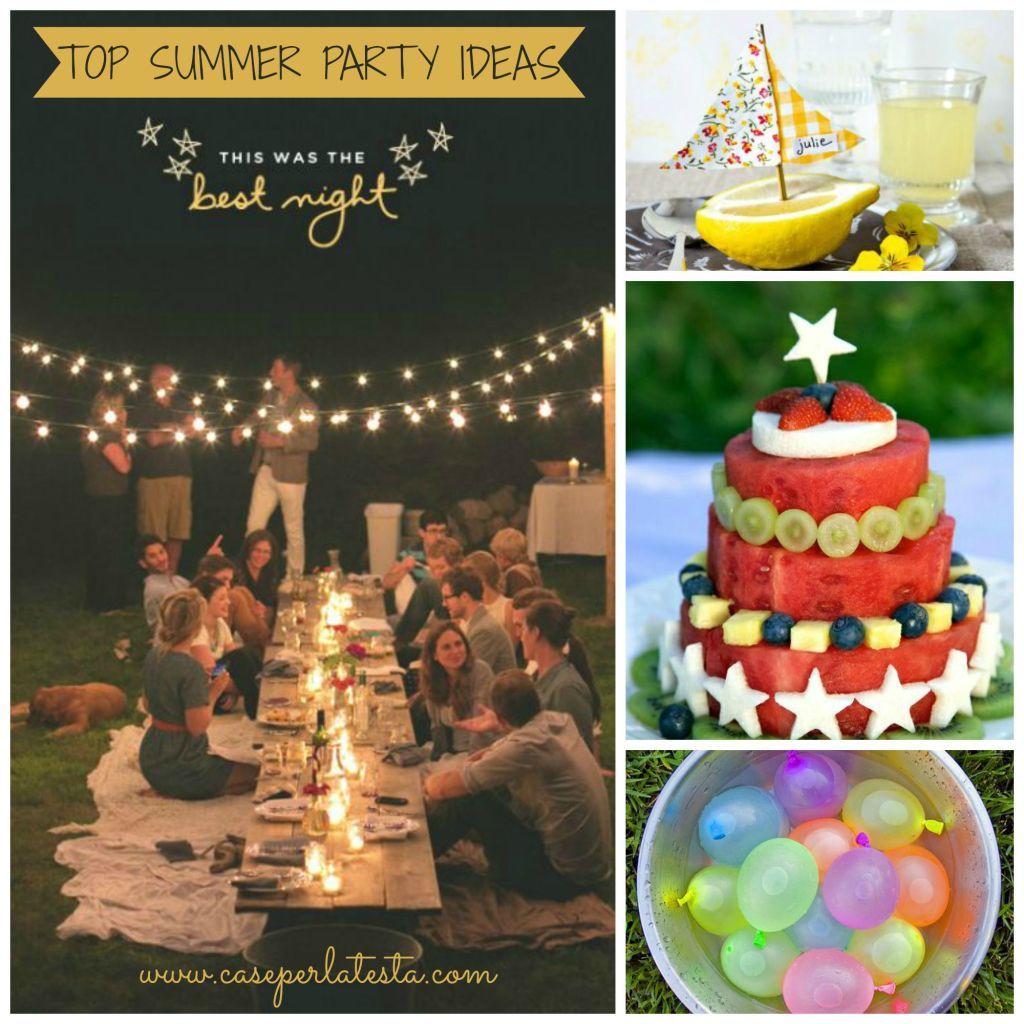 Augurandovi una felice estate e buone vacanze…vi lascio qualche consiglio per un magnifico party di Ferragosto!
Wishing you a happy summer and happy holidays … I leave you some ideas for a great Summer Party!
1 . TORTA * CAKE

Torta di anguria e frutta fresca * Fresh fruits watermelon cake – via Apron & Strings
2. DECORO A GHIRLANDA * GARLAND DECOR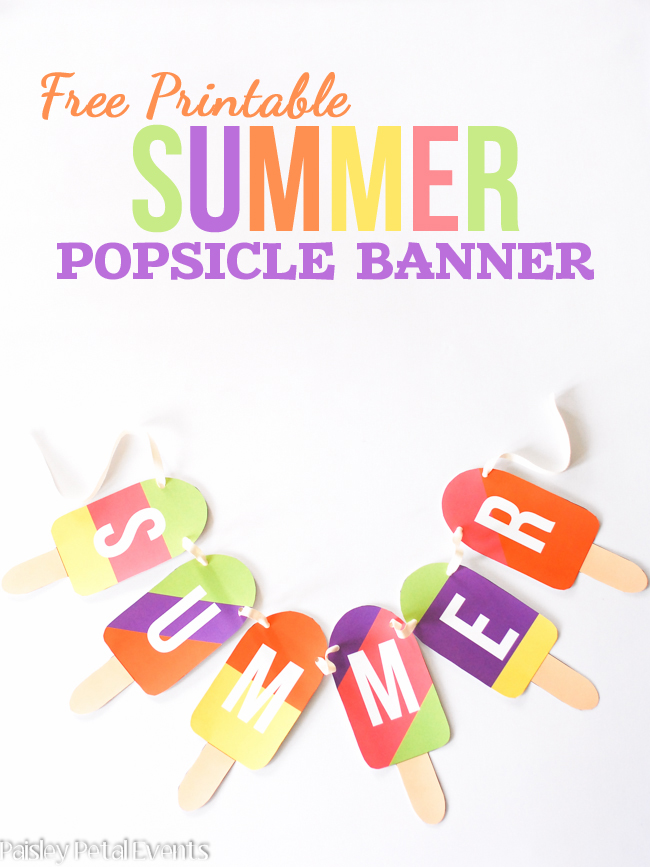 Ghirlanda di giaccioli da stampare * Popsicle garland free printable – via My paper crush
3. CENTRO TAVOLA * CENTERPIECE
Centro tavola…spiaggia in vaso * Beach in a vase – via The Nap Time Reviewer
4. COCKTAIL
Cocktail con champagne, menta e lamponi * Cocktail with champagne, mint and raspberries – via Love you, mean it
5. BUFFET FINGER FOOD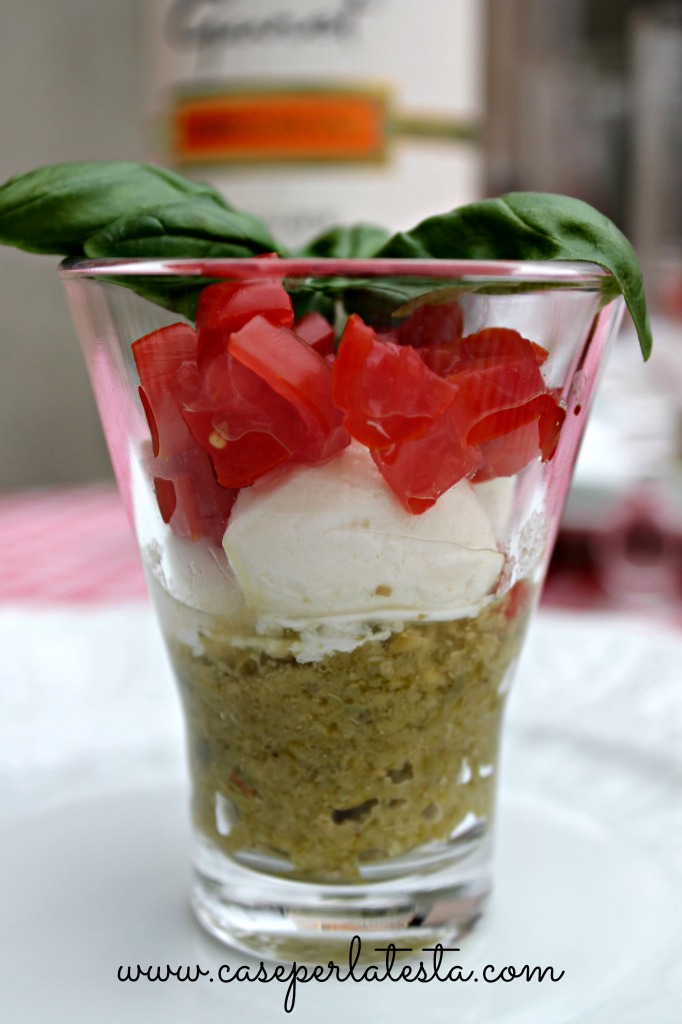 Insalata caprese * Caprese salad – via Caseperlatesta! 😉
6. GIOCHI CON BOMBE D'ACQUA * PARTY GAMES WITH WATER BALOONS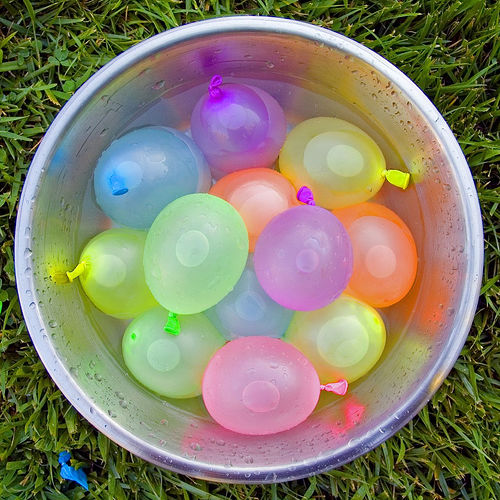 Battaglia a bombe d'acqua * Water baloons battle  – image via Pinterest
7. IDEE PER ILLUMINARE IL GIARDINO  * OUTDOOR LIGHTING IDEAS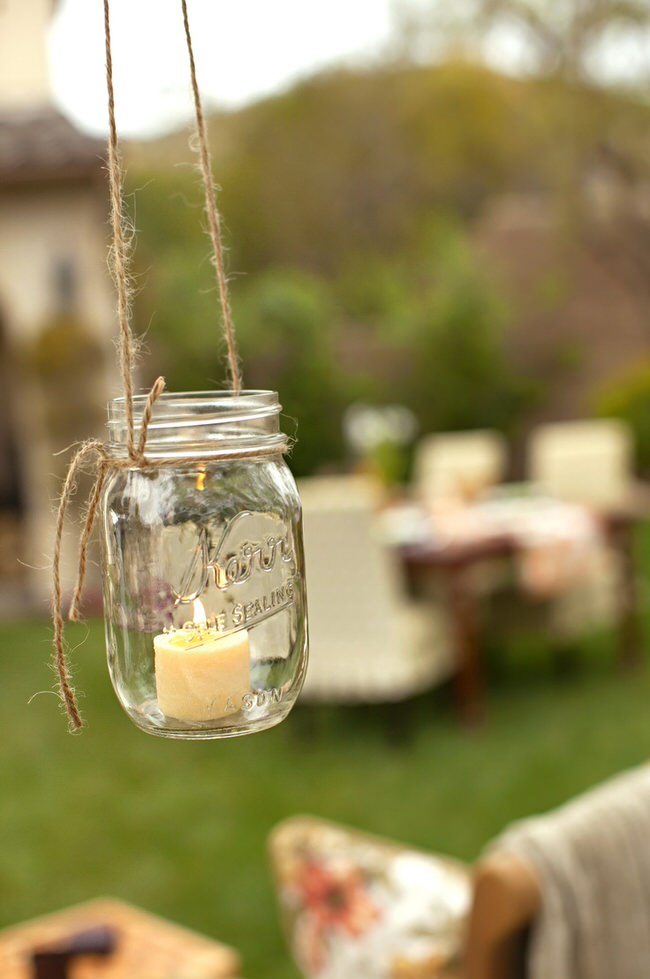 Lanterne con i barattoli di vetro * Mason jars lanterns – via Issuu
8. SEGNAPOSTO * PLACE CARD

Barchetta segnaposto con limoni * Lemon boat place card – via Marie Claire idées
9. BARBECUE * BBQ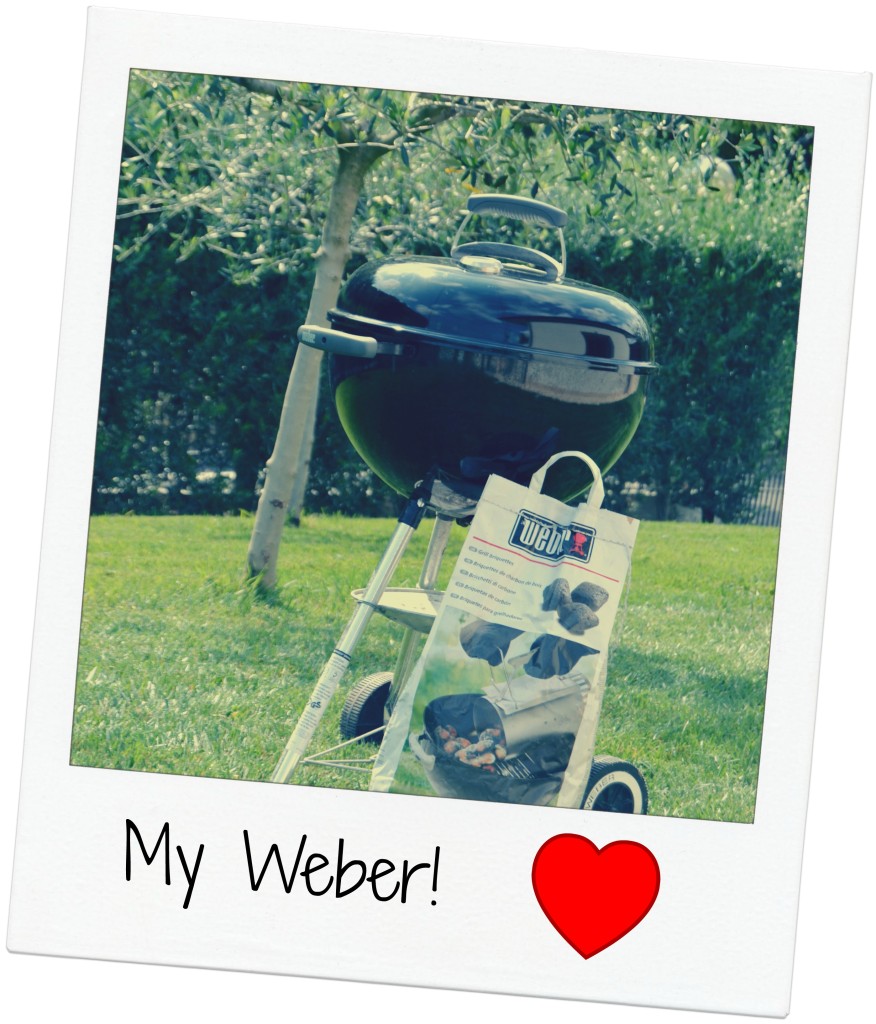 Consigli per un BBQ perfetto * BBQ tricks & tips for a perfect BBQ – via Caseperlatesta
10. ALLESTIMENTO PARTY * PARTY SET UP
Chi ha bisogno di sedie? – Who needs chairs? – via I love farm weddings
Vi servono altre idee a cui ispirarvi? Le trovate di seguito! * Do you need more ideas for inspiring you? You could find here!
Salva