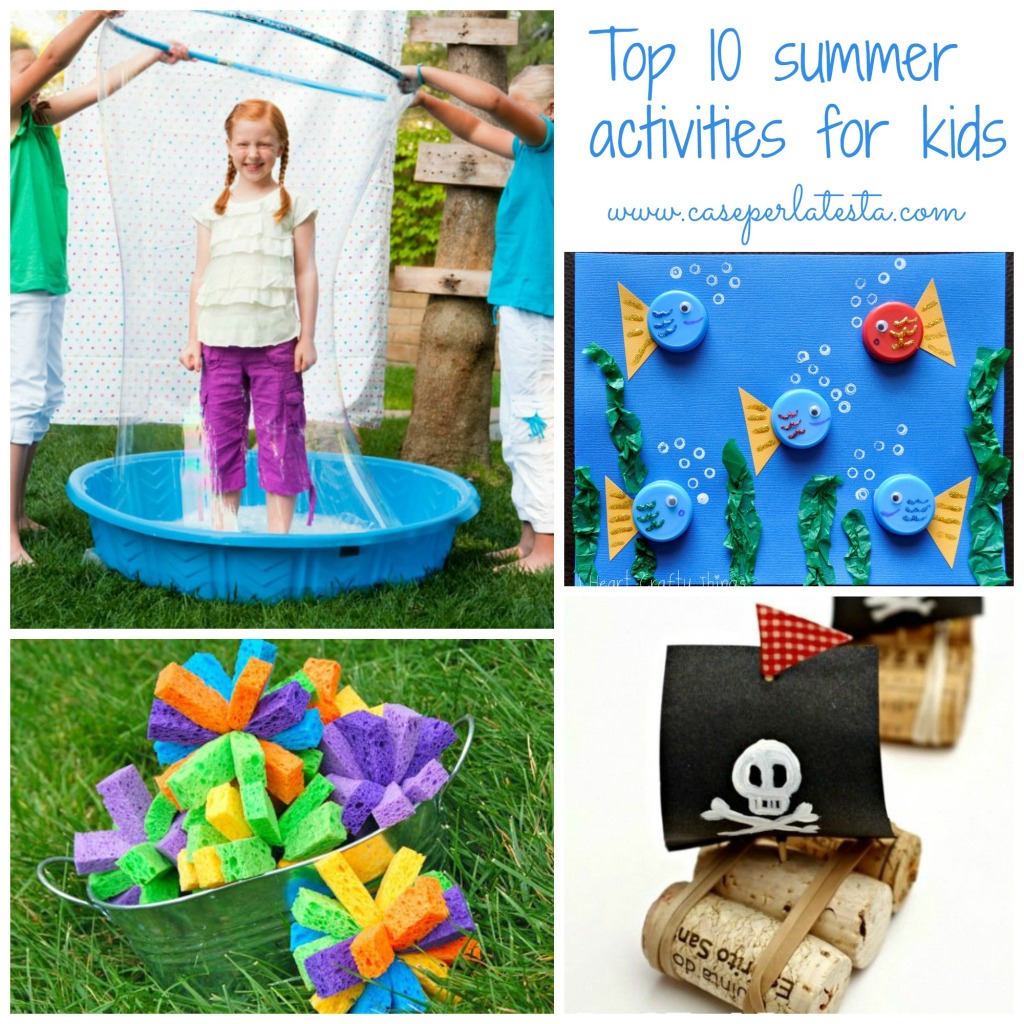 Siamo nel pieno dell'estate, le scuole sono finite, molti bimbi sono in vacanza….è il momento perfetto per giocare!
Visto il caldo estivo, magari a un gioco in cui ci si possa bagnare? Le bombe d'acqua fatte con le spugne sono il gioco adatto! O magari creare qualche giocattolo a tema marinaro per vivere nuove avventure nel mare dei pirati! Ho raccolto 10 attività estive da fare con i bimbi tutte divertenti, facili da realizzare, con materiali di riciclo e low cost che si hanno in casa, come sempre! Non vi resta che divertirvi!
We are in the middle of summer,  schools are over, many children are on vacation …. it's the perfect time to play with our kids and, perhaps, for beat  summer heat, why not a game where you can bathe? The water bombs made with sponges are the answer! Or maybe you could create some seaside themed toys to enjoy new experiences in the sea of pirates! I've collected 10 summer activities to do with children all fun, easy to implement, with recycled and low cost  objects that you can find at home, as always! You just have to have fun!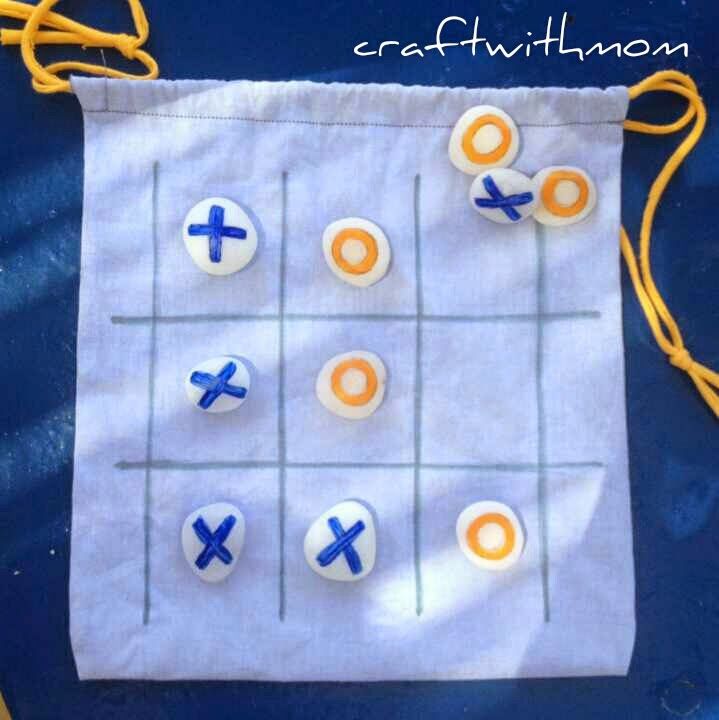 Portable  cross game – via Craft with mom
Pirate cork boat – via Redtedart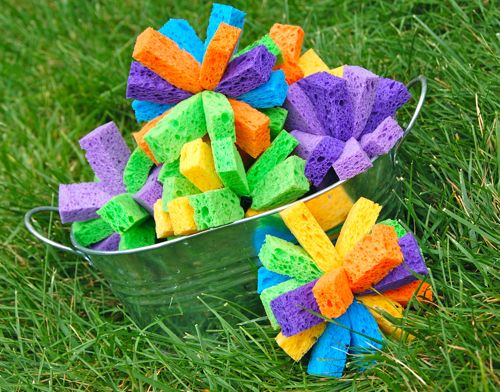 Spinge bombs – via Inner child fun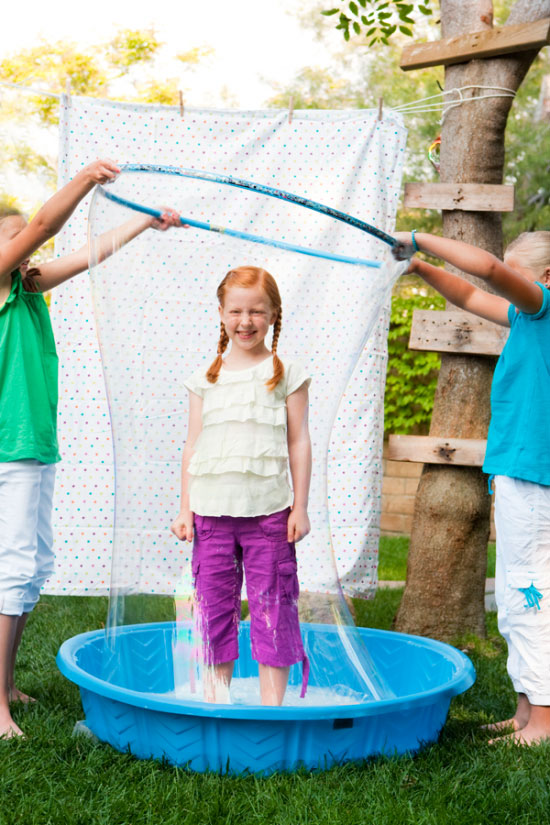 Giant bubble maker – via One Charming party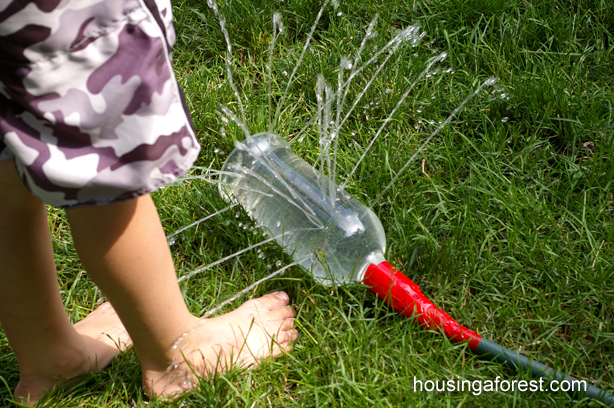 DIY sprinkler – via Housing a forest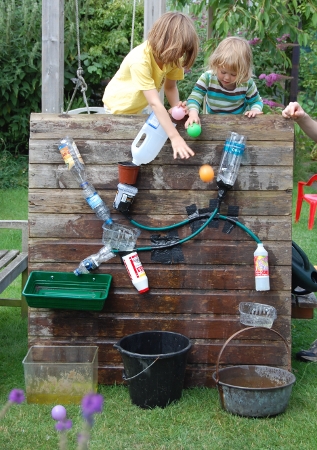 Water wall – via Playing by the book
Ring toss – via Red ted art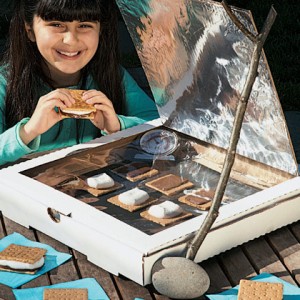 No smoke BBQ – via I heart naptime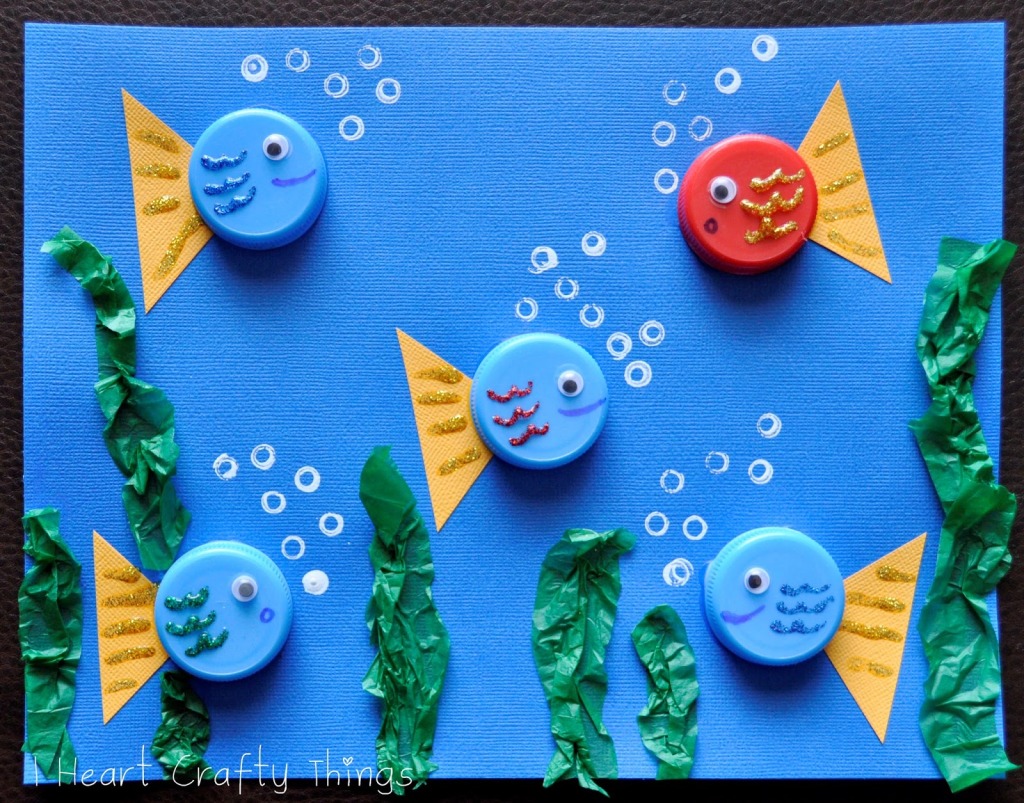 Bottle cap fish art – via I heart crafty things
Baking soda sea rt – via My Pinterventures
Salva