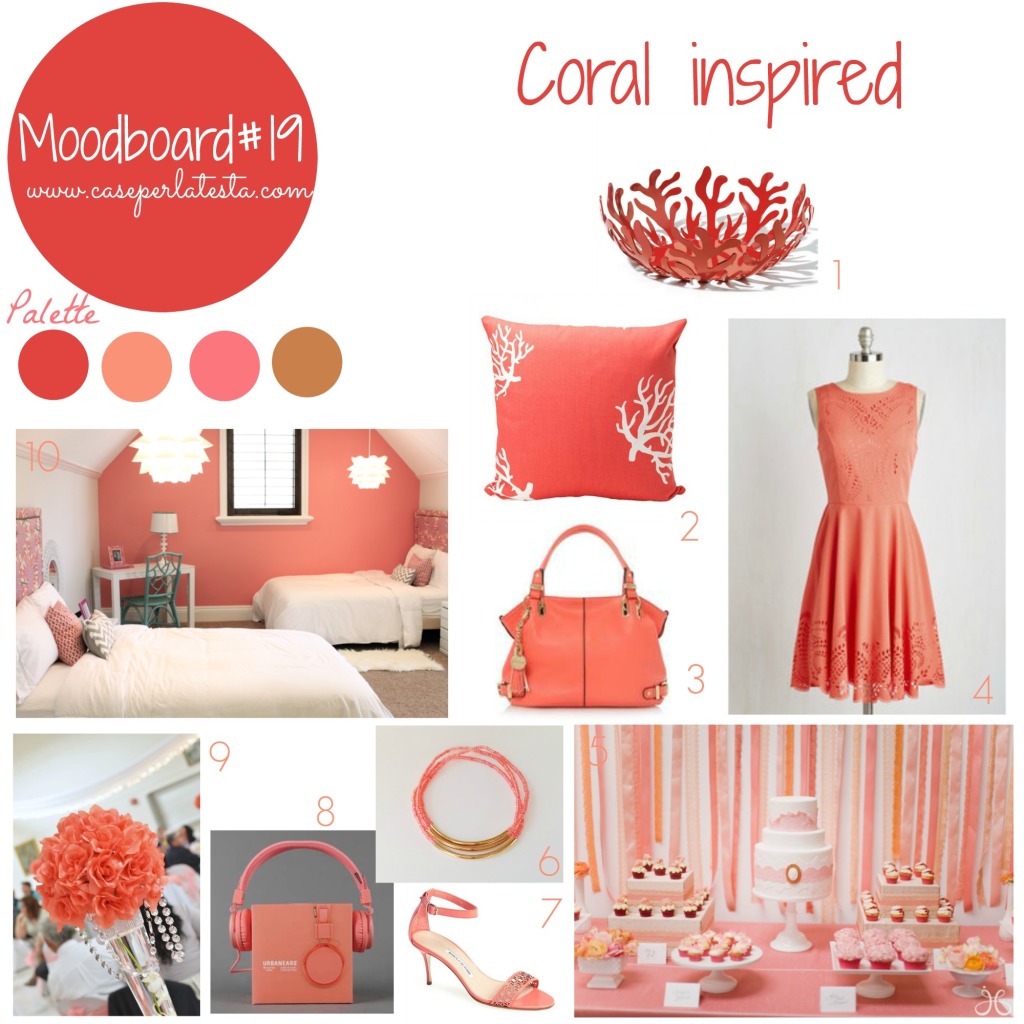 1 – 2 – 3 – 4 – 5 – 6 – 7 – 8 – 9 – 10
C'è un colore che mi fa subito pensare all'estate: la tinta corallo. Un pò perchè i coralli richiamano subito il mare, un pò perchè è un colore solare ed energizzante, e poi perchè è una nuance che, se indossata, fa risaltare tantissimo l'abbronzatura!
La moodboard di questa settimana ha una palette con le varie sfumature dei coralli: più rosate o più dorate. Questo colore si abbina molto bene sia al colore verde acqua, con un effetto molto fresco, così come all'oro, con effetto decisamente chic! E voi? Qual è il vostro colore simbolo dell'estate?

There is a color that just makes me think of summer : the coral color. Maybe because the corals immediately recall the sea or because it is a sunny and energizing colour or maybe because it is a nuance that, when worn, brings out a lot of the tan ! This week  moodboard has a palette with shades of coral more pinkish or  golden . This color goes very well with aqua color, so fresh , as well as gold , so chic ! And you? What is your favourite summer color?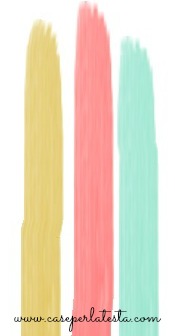 Salva