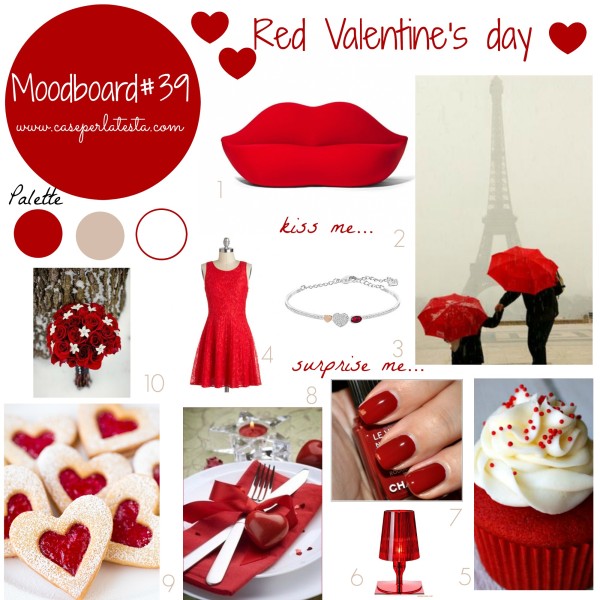 1 – 2 – 3 – 4 – 5 – 6 – 7 – 8 – 9 – 10
Diciamo che sono andata sul classico….San Valentino in rosso…un must! Let's say that I went on the classic …. Valentine in red ... a must!
Il mio sarà un San Valentino  in rosso e bianco perchè mi piace questo abbinamento passione-purezza; il regalo che mi piacerebbe più di tutti? Il divano bocca dello Studio 65 (figura 1), mi piace da matti! E voi? Cosa vorreste ricevere per San Valentino? My Valentine's Day will be in  red and white because I like this pairing passion–purity; the gift that I would like most of all? The lips shaped sofa of Studio 65 (Figure 1), I love it! And you?  What would you love to receive for Valentine's Day?

Avete bisogno di altre ispirazioni? Guardate la mia moodboard di San Valentino dello scorso anno! Do you need more inspirations? Look at my Valentine moodboard of the past year!
Salva