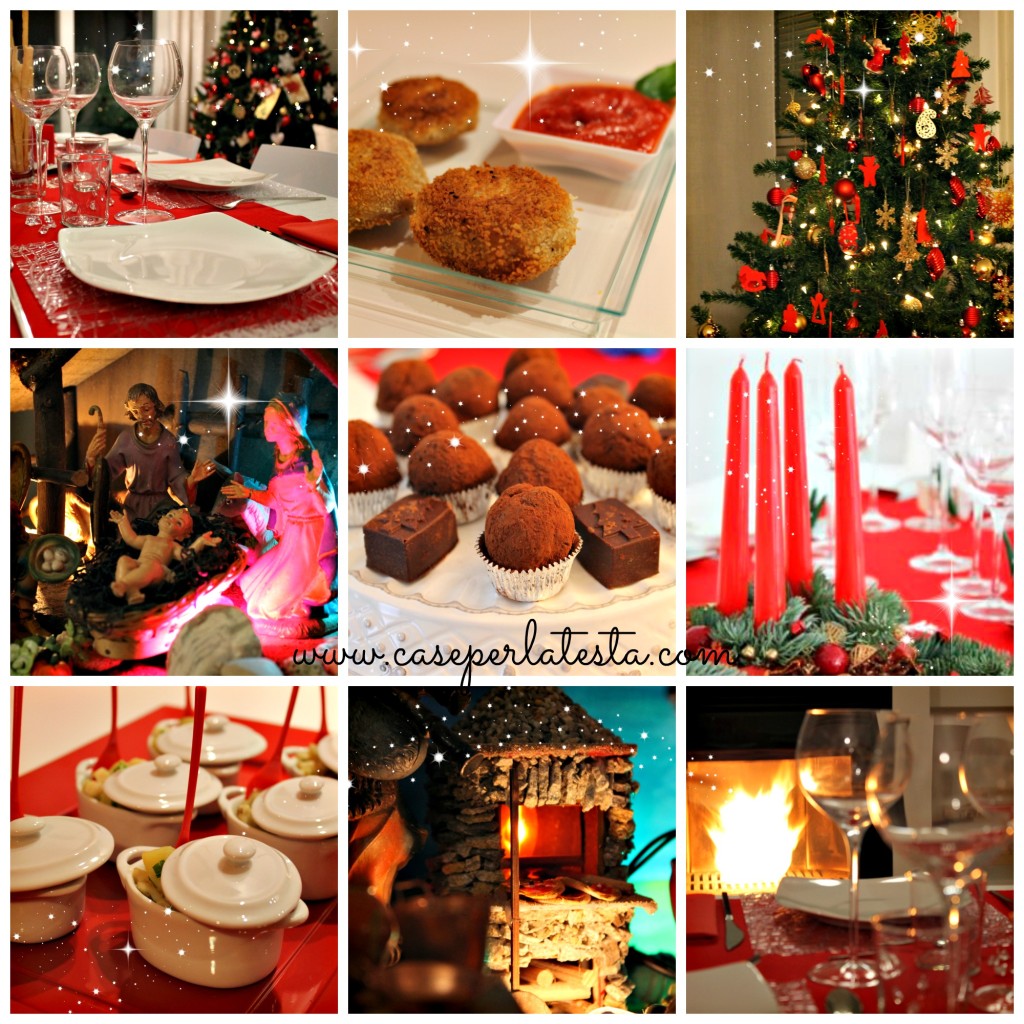 E' quasi Natale! Cioè, in effetti mancano quasi 2 mesi, però è ora di iniziare a prepararci!
Da Novembre, ci occuperemo di:
Decorazioni natalizie per la casa
Addobbi fai da te per l'albero di Natale

La tavola di Natale e di Capodanno

Ricette finger food per Natale e Capodanno

Regali fai da te

Biglietti di auguri, biglietti fermapacco

Costruiamo il Presepe
In particolare stiamo preparando i tutorial per dei progetti molto speciali: la palla di rose, gli angioletti di perline, come fare degli elementi per il Presepe: costruzioni e oggetti in pasta di mais… insomma ci divertiremo tantissimo!
Seguiteci per non perdere nemmeno un suggerimento!
Iscrivetevi alla nostra mailing list che trovate sulla barra laterale: a tutti gli iscritti un regalo speciale per Natale! Scopritelo!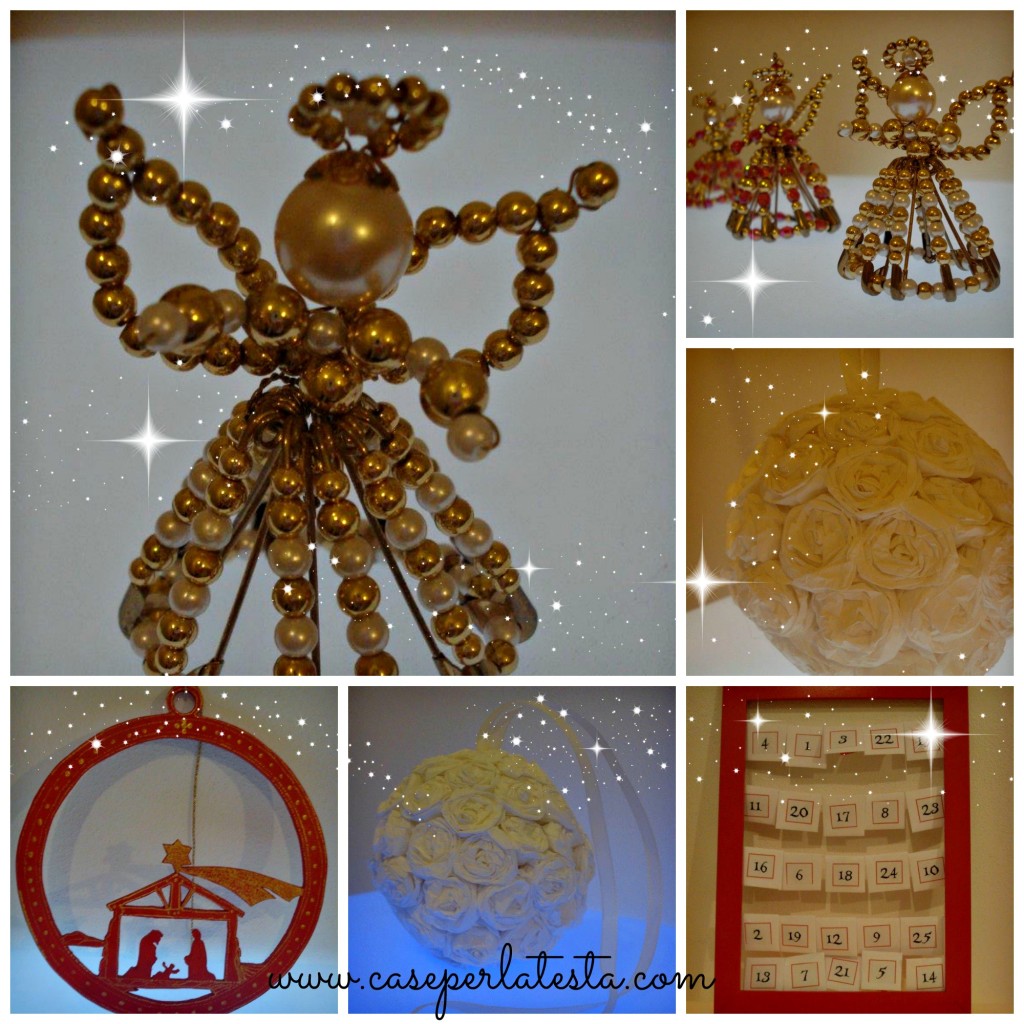 It 's almost Christmas time! Well, in fact, there are almost two months, but it's time to start preparing!
Starting from November, we will prepare:
     Home's Christmas decorations
     Christmas tree DIY decorations
     The table for Christmas and New Year's Eve
     Finger food recipes for Christmas and New Year's Eve
     DIY gifts
     Greeting cards, tickets
     Set up the Nativity scene
In particular, we are preparing very special tutorials: ball of roses, angels of beads, how to make items for the Nativity scene: buildings and objects in corn dough … in short, we will have so much fun!
Follow us to never miss a tip!
Subscribe to our mailing list (on the sidebar), to all members  a very special gift for Christmas! Find out!