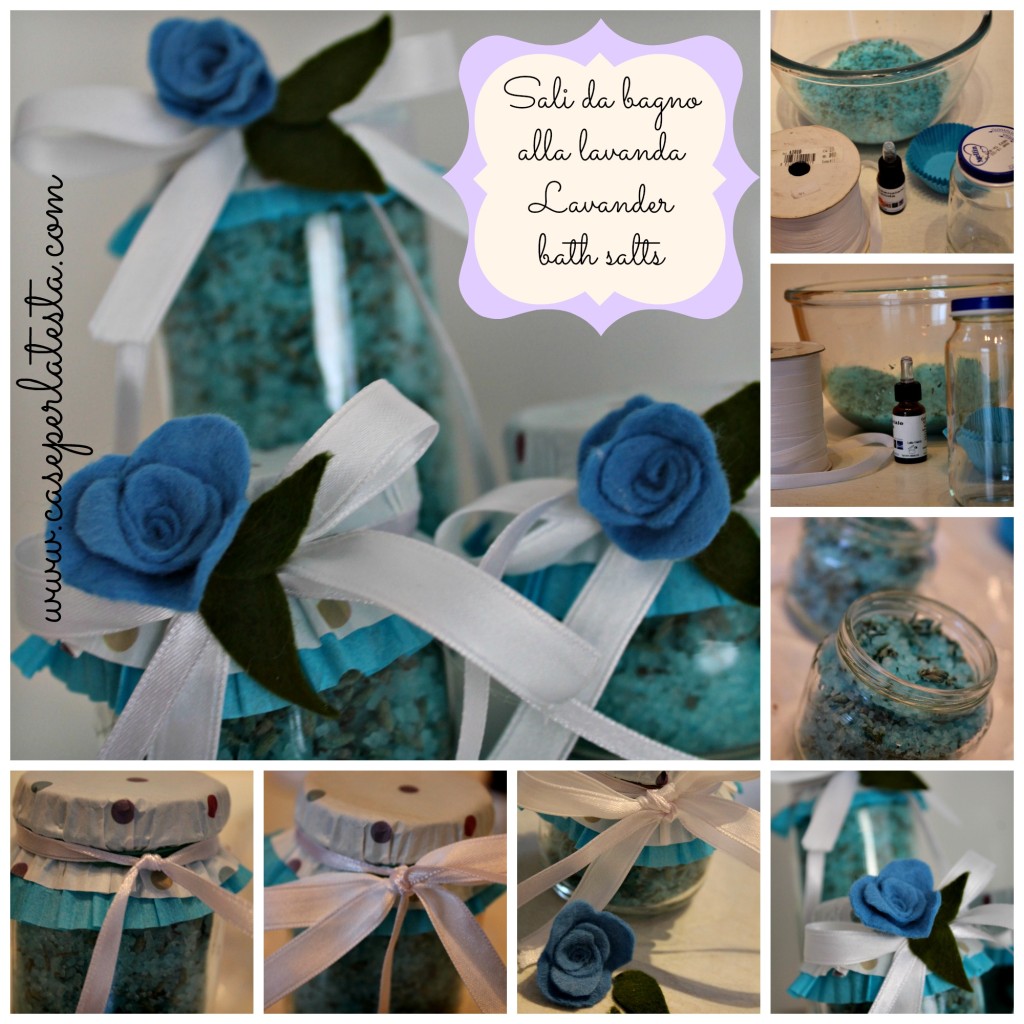 Chi non ama stare in vasca sciaguattando nell'acqua profumata di lavanda alzi la mano… nessuno, eh?!?  E allora prepariamo dei sali da bagno alla lavanda fai da te: una coccola  per noi o un regalo speciale per Natale!
Ho raccolto i fiori di lavanda man mano che erano maturi e profumatissimi, li ho sgranati  e li ho messi in un barattolo insieme a del sale marino grosso e li ho dimenticati li per un mese. Poi ho mescolato del colorante alimentare azzurro al sale e ho lasciato asciugare per un'oretta all'aria. Ho ultimato aggiungendo qualche goccia di essenza di lavanda per aumentare il profumo.
Who doesn't love to be in hot water scented with lavender raise your hand … no one, eh?!? So, let's prepare lavender bath salts: a treat for us or a special gift for Christmas!
I picked lavender's flowers as they were ripe and fragrant,  put them in a jar along with some coarse sea salt and I  forgot them for a while. Then I mixed blue food coloring to the salt and left to air dry for an hour. I finished adding a few drops of lavender essence to enhance the scent.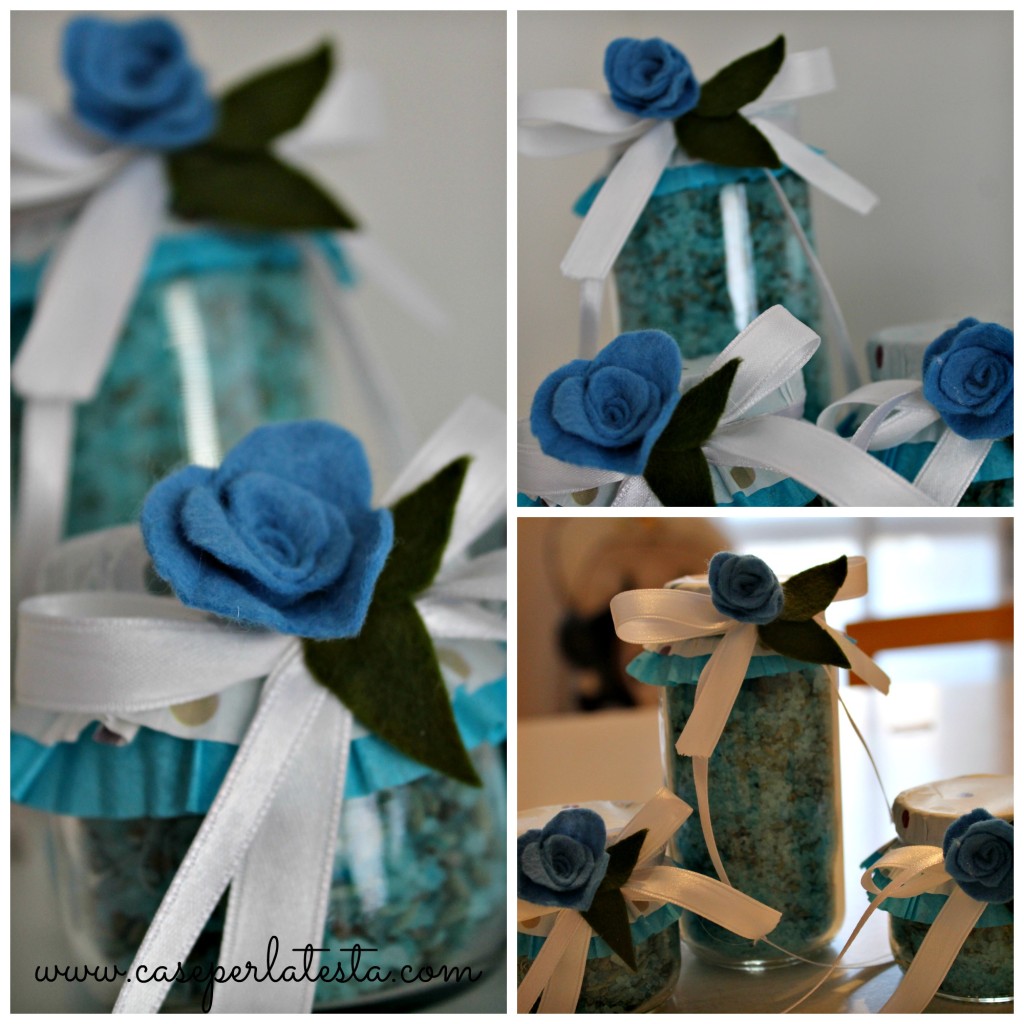 Per confezionare i barattoli (sono quelli dell'omogeneizzato di Miss B!!) di sali da bagno alla lavanda fai da te  ho utilizzato degli scodellini di carta  da cupcake e li ho fissati con un nastrino di raso bianco. Come decorazione ho aggiunto dei fiorellini che ho fatto con il panno lenci fissandoli con la colla a caldo. Il risultato mi piace tanto ed è veramente low cost!
To pack glass jars (mine are those of  Miss B's baby food!) of lavender's bath salts  I used cupcake liners and set them on with a white satin ribbon. As decoration, I added flowers I made ​​from felt and secured them to the jar them with hot glue. I really like the result, and is really frugal, too!

Se non disponete di fiori di lavanda è sufficiente usare l'essenza, lasciando il sale e l'essenza chiusi in un barattolo per qualche giorno. Con il sale profumato si possono anche riempire dei sacchettini da mettere nell'armadio.
If you don't have lavender flowers, is sufficient to use the essence, leaving the salt and essence in a closed jar for a few days. With the scented salt you can also fill small bags to put in the closet.
I'm sharing this at Homestead Barn Hop #136
and I join each friday El Finde Frugal de Colorin Colorado!
Partecipo al link party della TopoGina!