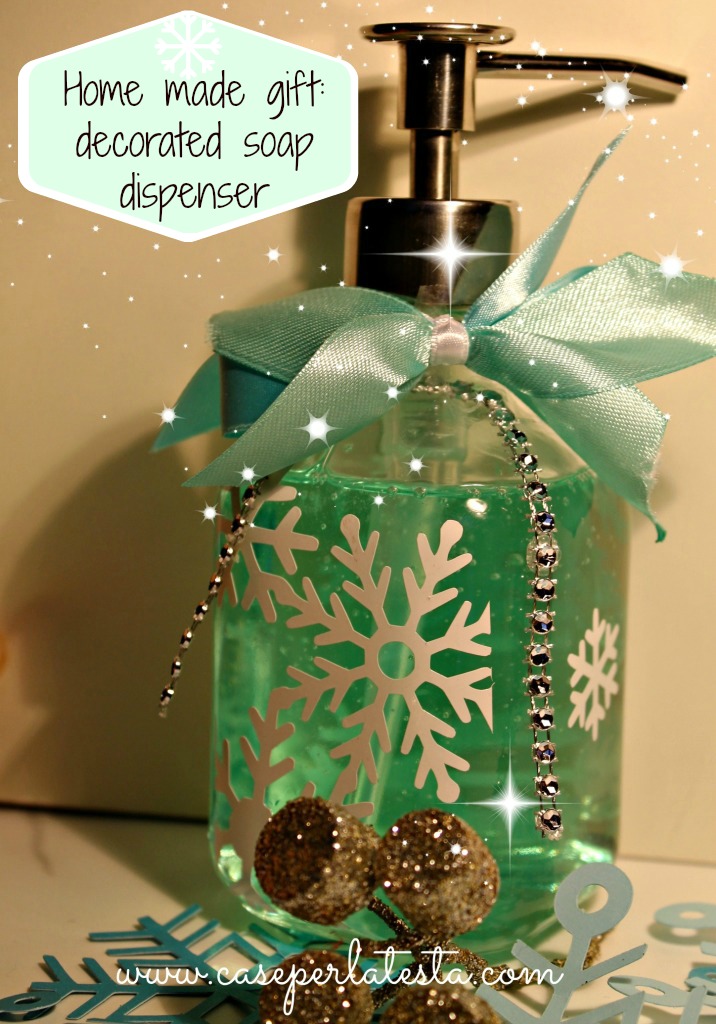 Manca poco al Natale! Ecco un'idea semplice e d'effetto per un regalo carino fai da te facile, veloce, low cost e certamente gradito a tutti: un dispenser per il sapone liquido decorato.
Per stare in tema festivo e invernale abbiamo disegnato e poi  tagliato dei fiocchi di neve sul vinile  bianco e applicati su un dispenser in vetro trasparente preso all'Ikea (BESTÅENDE  € 3,99).
Il sapone liquido può essere di qualsiasi marca e profumazione, mia suocera, a cui regalerò questo dispenser per il sapone liquido, predilige i saponi della Perlier o di Venus, in particolare all'eucaliptus (e tra l'altro il colore è perfetto con i fiocchi di neve!). Sono  ottimi quelli biologici di Marsiglia di Dr Bronner o di Naissance: addizionati a qualche goccia di essenza naturale bio  (lavanda, eucalipto, limone, verbena…) possono essere utilizzati da tutta la famiglia, non solo per le mani ma su tutto il corpo.
Qui trovate dei modelli per i fiocchi di neve!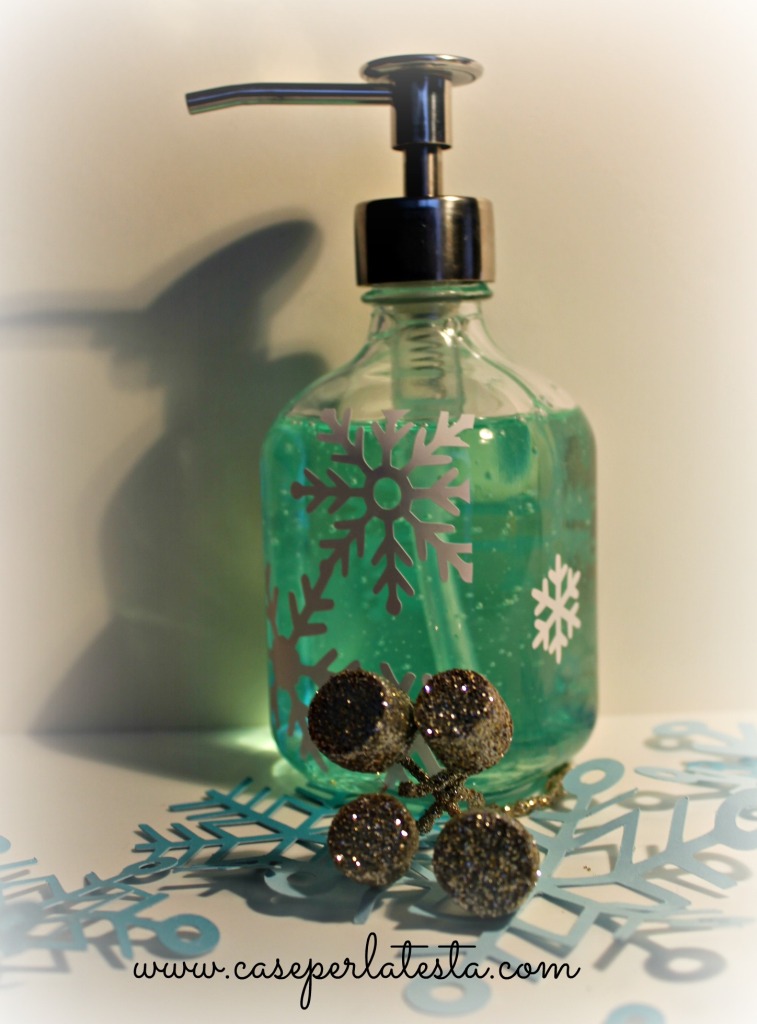 Christmas is arriving soooo fast! Here's a simple but smart and low cost  idea for an home made easy gift, quick, low cost that will be pleasing to all: a decorated liquid soap dispenser.
To give to the dispenser a festive  and winterish flair,  we designed and then cut snowflakes on white vinyl and applied on a transparent glass dispenser bought at Ikea (BESTÅENDE € 3.99)
The liquid soap can be of any brand and fragrance, my mother-in-law, to whom I'll give this dispenser for liquid soap, prefers soaps Perlier or Venus brand , in particular eucalyptus fragrance ( by the way, the color is soooo perfect with snowflakes!). There are excellent organic Castille soaps s such as  Dr Bronner or Naissance: added with a few drops of essence (lavender, eucalyptus, lemon,  …) may be used by the whole family, not just for the hands, but on the whole body.
Here you find some snowflakes silhouettes!
Salva