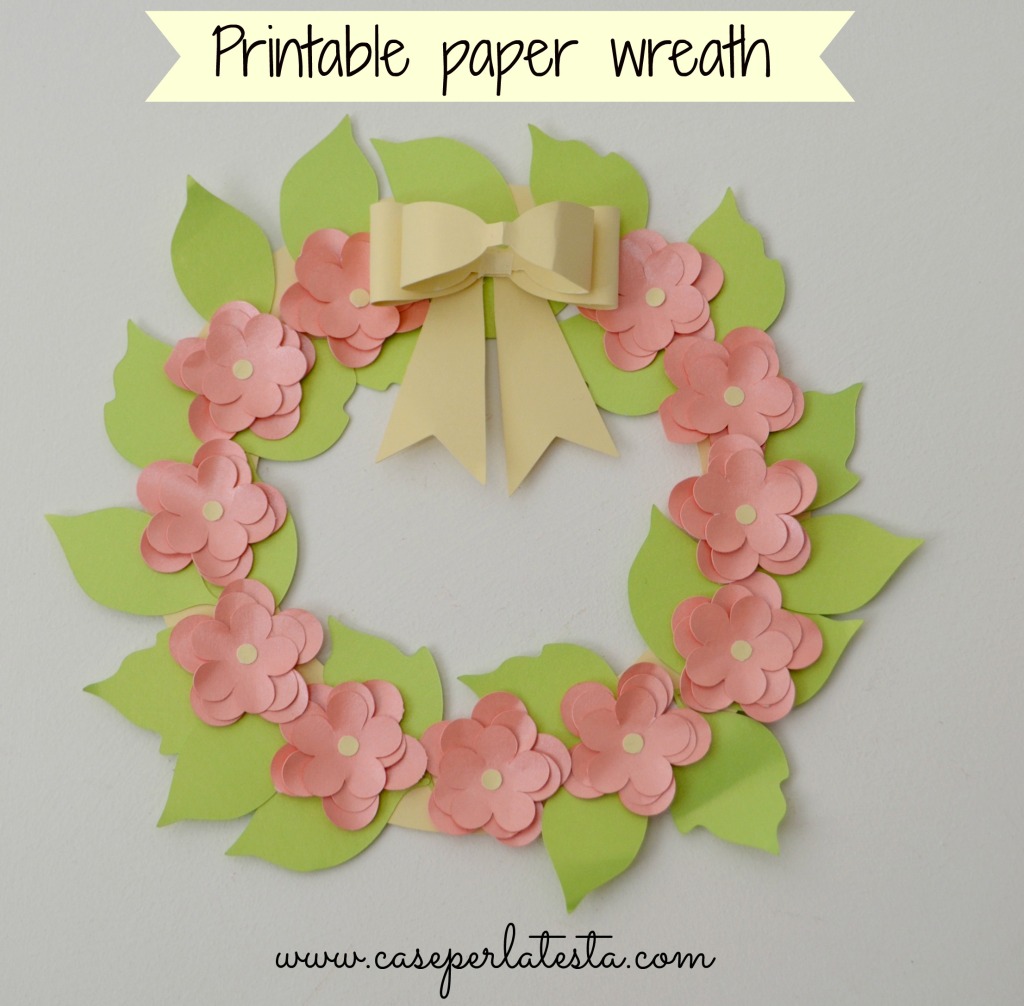 I   L O V E spring time! love love love love it! flowers blooming, nature awakening: amazing!
I've designed a lovely wreath to celebrate Spring.  And yes, today I want to share it with you: here's my present for all of you, a printable spring wreath and it is FREE! It could be a  lovely  present for Mother's day.
It's really very easy to make: download pdf and print it on a light cardboard and use shapes as frames to be drawn on cardboard of your choice: I used glitter 200 gr cardboard in pink, light green and yellow colors. You'll need 11 flowers so 11 flowers shapes (number 3) for each dimension, 1 base (2), 25 leaves (4), and one bow (1). First assemble flowers, then glue leaves on the base and after flowers and bow. Easy and lovely, isn' t it?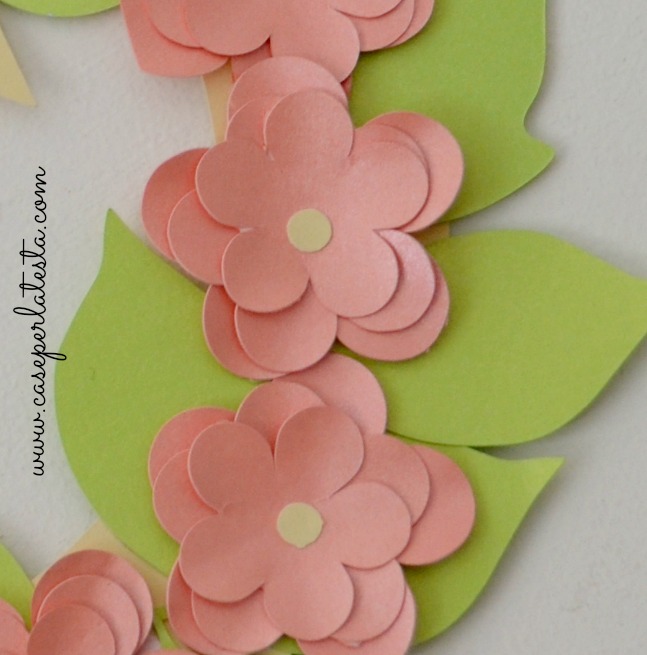 Io A D O R O   la Primavera! I fiori sbocciano, la natura si risveglia… ogni anno mi sembra una nuova magia!
Ho disegnato una deliziosa coroncina di carta per celebrare la Primavera. Si, oggi la voglio condividere con tutti voi, è il mio regalo primaverile per voi: una corona in carta  stampabile ed è gratis! Può essere anche un delicato regalo per la festa della Mamma.
E' davvero semplice da fare: scarica il pdf,  stampalo su un cartoncino leggero e taglia le forme che utilizzerai come basi da riportare sul cartoncino: io ho usato un cartoncino medio in toni glitter rosa, verde e giallo. Serviranno 12 fiori quindi taglia 11 forme per ogni dimensione (numero 3), 1 base (2), 25 foglie (4) e un fiocco (1). Prima assembla i fiori poi incolla le foglie sulla base e infine i fiori e il fiocco. Facile e bellissima, vero? 
Salva