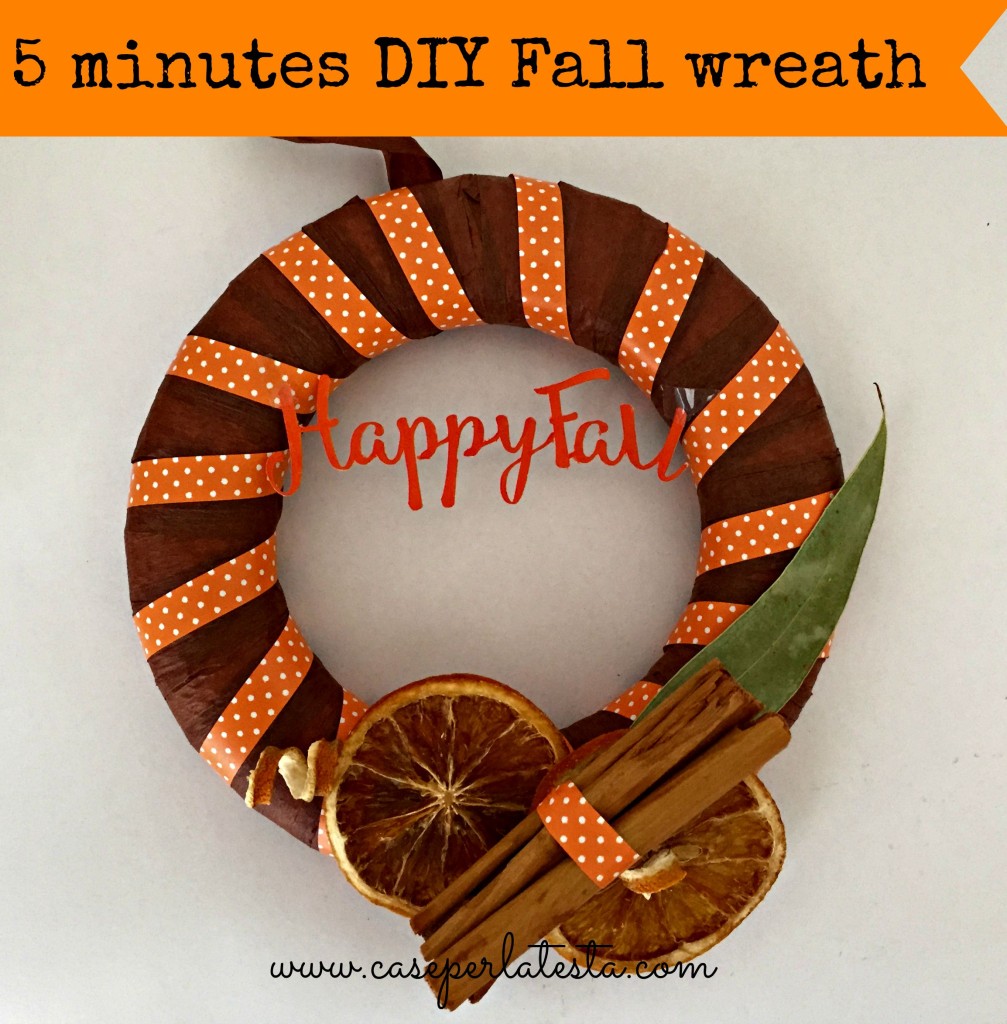 Buon inizio di Autunno! Non so se vi ho già detto quanto mi piaccia l'Autunno? No? Tantissimo! I colori, il clima, i profumi sono decisamente i miei preferiti. Una stagione perfetta, elegante ed equilibrata (ma hanno senso questi aggettivi legati a una stagione, non è mica una borsa, mi direte? si, senza dubbio). Non la sfacciata estate né il burbero inverno e nemmeno la falsa primavera: è l'autunno la stagione più bella dell'anno! Happy Fall! I don't know if I ever told you how much I like Fall? No? A lot! The colors, climate, scents are definitely my favorites. A perfect season, elegant and balanced (but these are meaningless adjectives related to a season, it's not a bag, you will say? Yes, no doubt). Not the cheeky summer or gruff winter or the false spring: autumn is the most beautiful season of the year!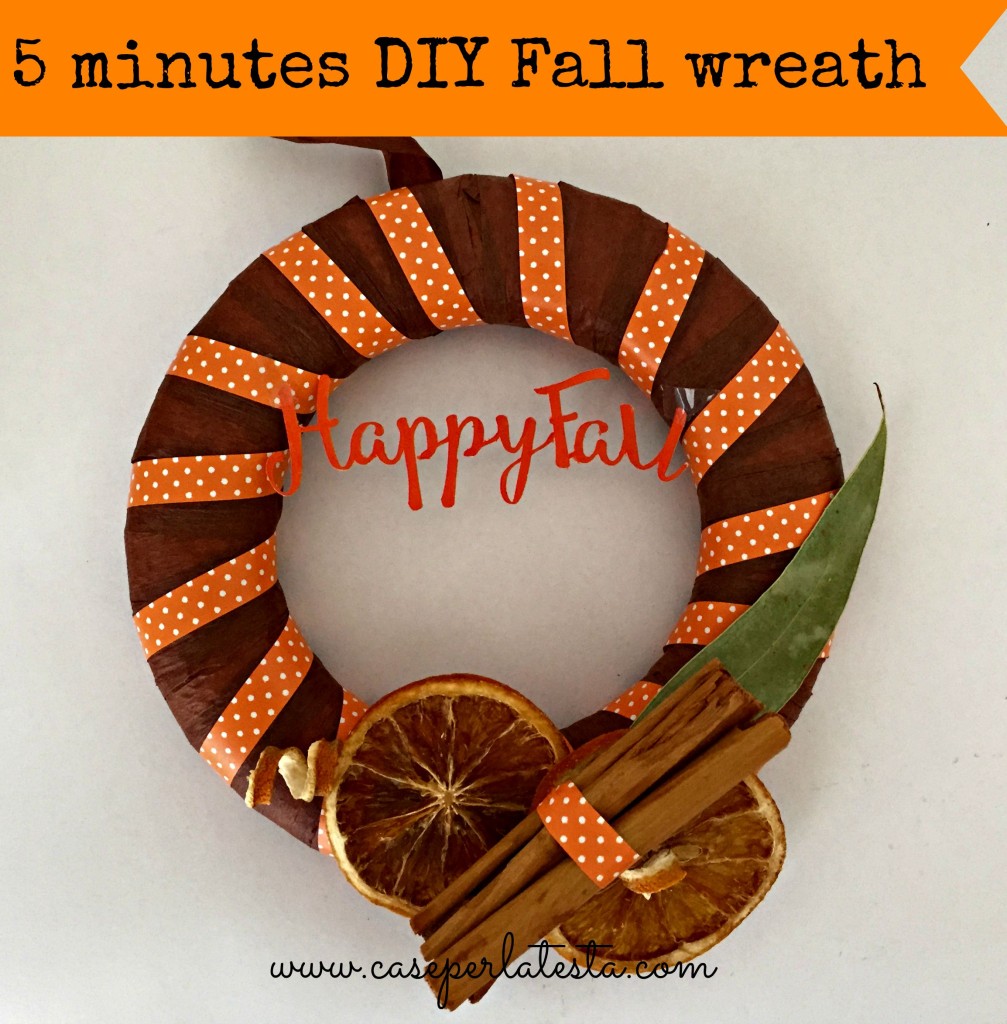 Per celebrarne l'arrivo ho composto in pochissimi minuti una coroncina Happy Fall: una base in polistirolo, rafia marrone, nastro arancione e fette di arancia che avevo essiccato, più lungo da scrivere che da fare!  To celebrate its arrival, I made up in a few minutes an Happy Fall wreath:  polystyrene base, brown raffia, orange ribbons and dried orange slices, longer to write than to do!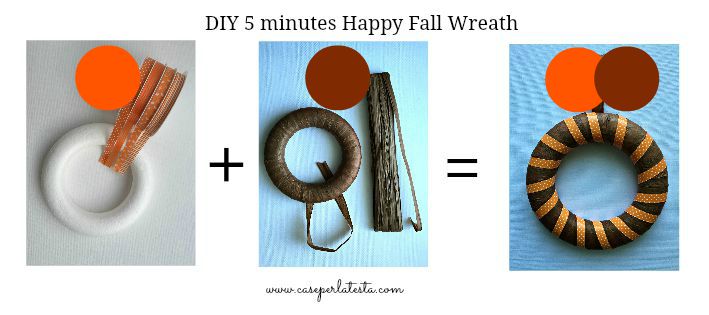 La scritta Happy Fall è il mio regalo per festeggiare insieme l'inizio dell'autunno! In 5 colori autunnali, pronta da stampare, ritagliare e utilizzare come più vi piace! The words Happy Fall is my gift for you to celebrate the beginning of autumn! In 5  autumn colors, ready to be printed, cut and used however you like! 
Salva