E' quasi autunno: tempo di  funghi, castagne e … vino!  It 's almost autumn: mushroom time, chestnuts and … wine!
Oh yes, un bel bicchiere di vino, degustato in compagnia è davvero un piacere, meglio ancora se il sottobottiglia è personalizzato. Oh yes, a nice glass of wine, tasted with  the right company is really a pleasure, even better if the coaster is customized.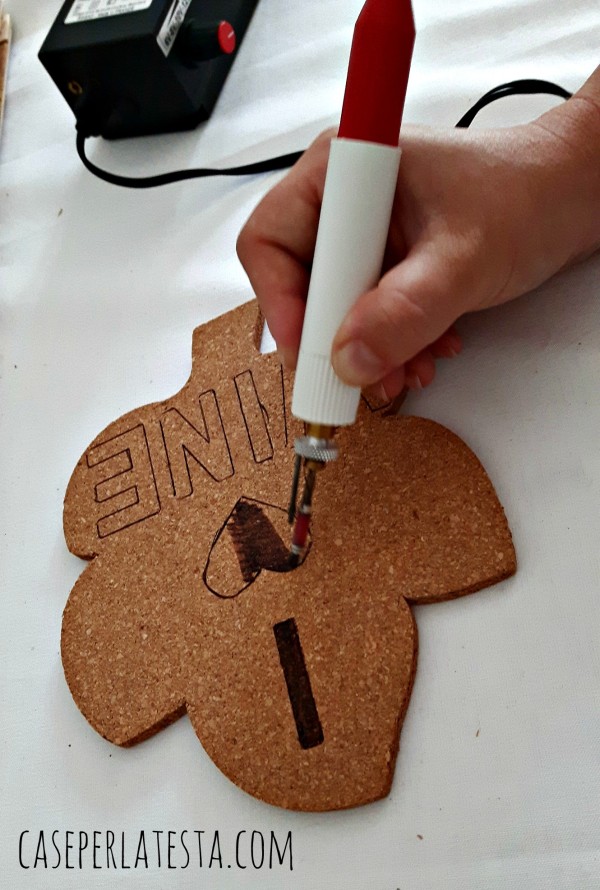 Ecco un progetto davvero rapido per personalizzare un sottobottiglia o sottopentola in sughero utilizzando un pirografo: io ho realizzato in poco tempo una scritta, ma le possibilità decorative sono infinite. Here's a really quick project to customize a coaster or trivet cork using a pyrograph: mine is written, but  possibilities are endless.
Il pirografo è uno strumento facile da utilizzare e molto versatile nel fai da te, un modello base come questo, ha un costo contenuto e consente buoni risultati. Sto lavorando a delle decorazioni per Natale, a breve ve le farò vedere, la resa è davvero buona.
E la bottiglia dove la metto? Ecco una proposta che avevo realizzato per personalizzare un porta bottiglie di Ikea. And where can I  put the bottle? Here's a proposal I made to customize an Ikea bottles rack.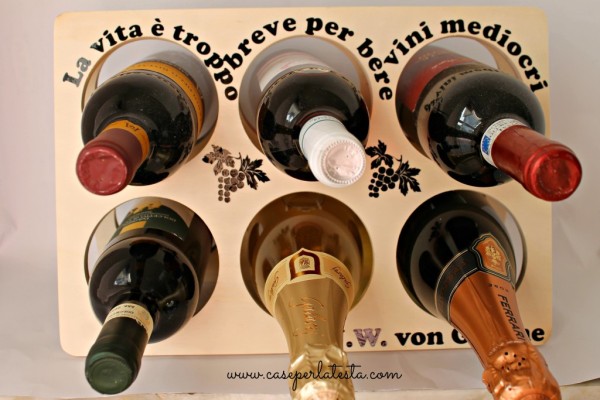 Salva