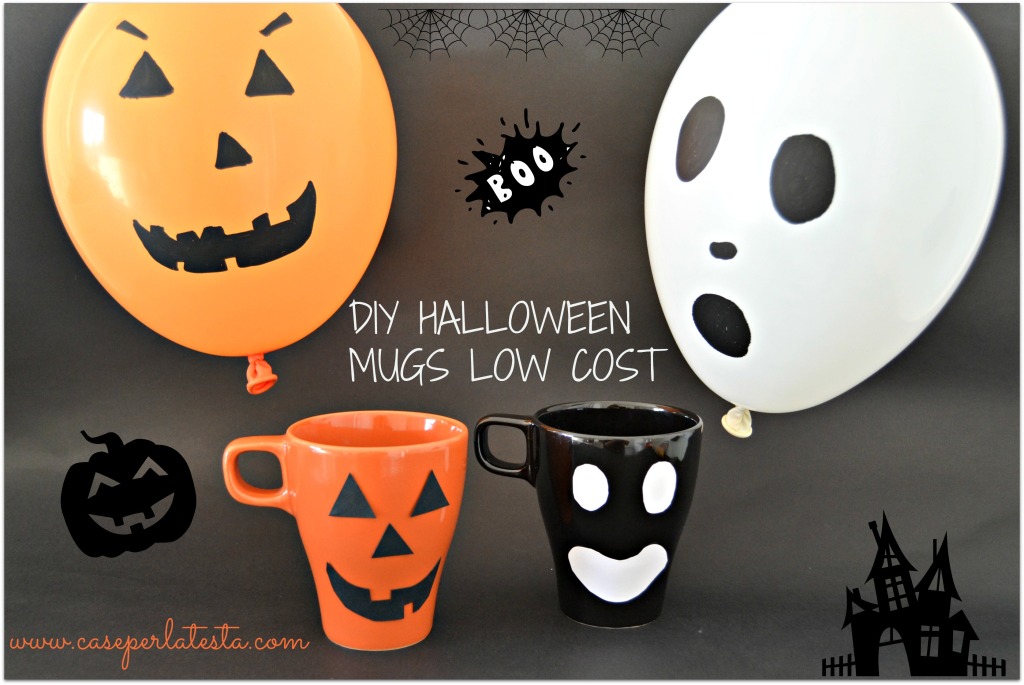 Sabato stavo pensando: per creare un decoro per Halloween mi piacerebbe unire due dei nostri cavalli di battaglia ovvero il low cost e Ikea hacks! Come sapete tutto quello che proponiamo nei post è caratterizzato dall'essere quasi a costo zero e spesso vengono utilizzati oggetti di Ikea, o cose che già si hanno in casa. Così sono andata a recuperare due tazze che avevo comprato da Ikea, il modello FARGRIK, costo € 0,75, una nera e una arancione; ormai ho praticamente tutti i colori disponibili di queste tazze! Non avevo i pennarelli per disegnare su ceramica e poi, francamente, non volevo disegnare in modo permanente sulle tazze (possono servirmi per altri post!); così ho preso del cartoncino bianco e arancione e dello scotch biadesivo. Direi che il costo totale di questo decoro per Halloween è, singolarmente, inferiore a € 1,00!

Saturday I was thinking to create a decoration for Halloween  in wich I would like to combine two of our main themes: low cost and Ikea hacks! As you know all that we offer in the post is characterized by being almost zero cost and are often used Ikea items, or things that you already have at home. So I went to retrieve two mugs that I had bought from Ikea, model FARGRIK, cost $ 0.99, one black and one orange; I have now pretty much all the colors available in these mugs! I had no markers to draw on ceramics and then, frankly, I did not want to draw permanently affixed to the cups (they can serve for another post!) so I took the cardboard white and orange and the double sided tape. I would say that the total cost of this decoration for Halloween is ,individually, less than $ 1.20!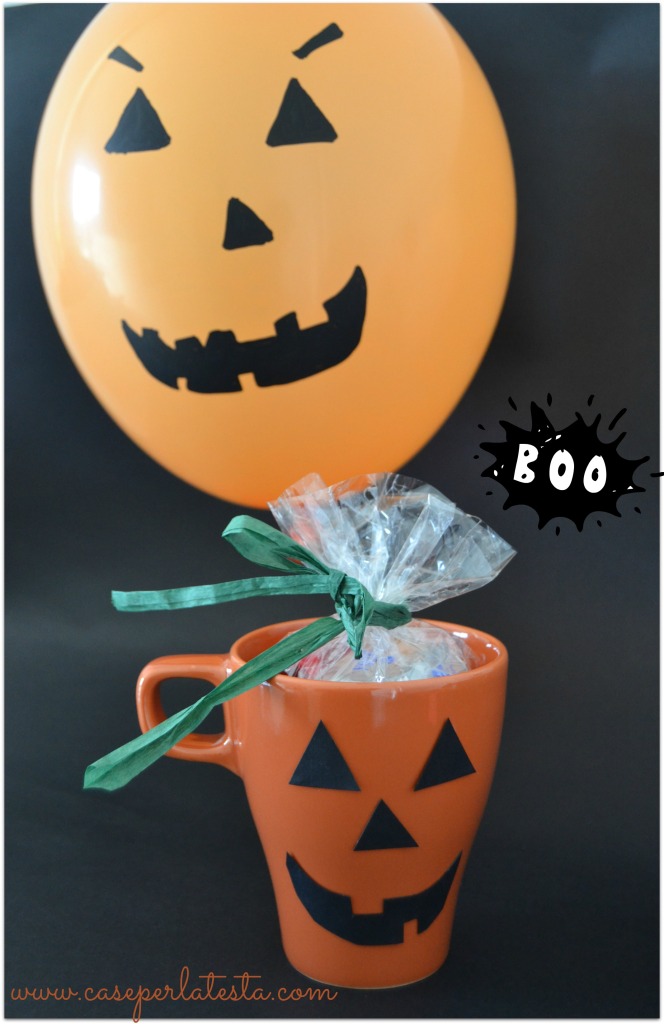 Oltre ad essere low cost questo decoro per Halloween è anche super veloce: basta disegnare e ritagliare le sagome di una zucca e di un fantasmino con i cartoncini, incollarli con lo scotch biadesivo alle tazze…et voilà, in cinque minuti avrete le vostre tazze di Halloween low cost! Gli usi: come decoro di Halloween, magari unito con un altro decoro low cost, i palloncini a zucca e  fantasmino – trovate qui il post! Oppure potete usarli per metterci dentro i dolcetti di Halloween, oppure  come regalo per Halloween….Basterà poi rimuovere il cartoncino e potrete riutilizzare le tazze per colazione…o per il prossimo progetto!!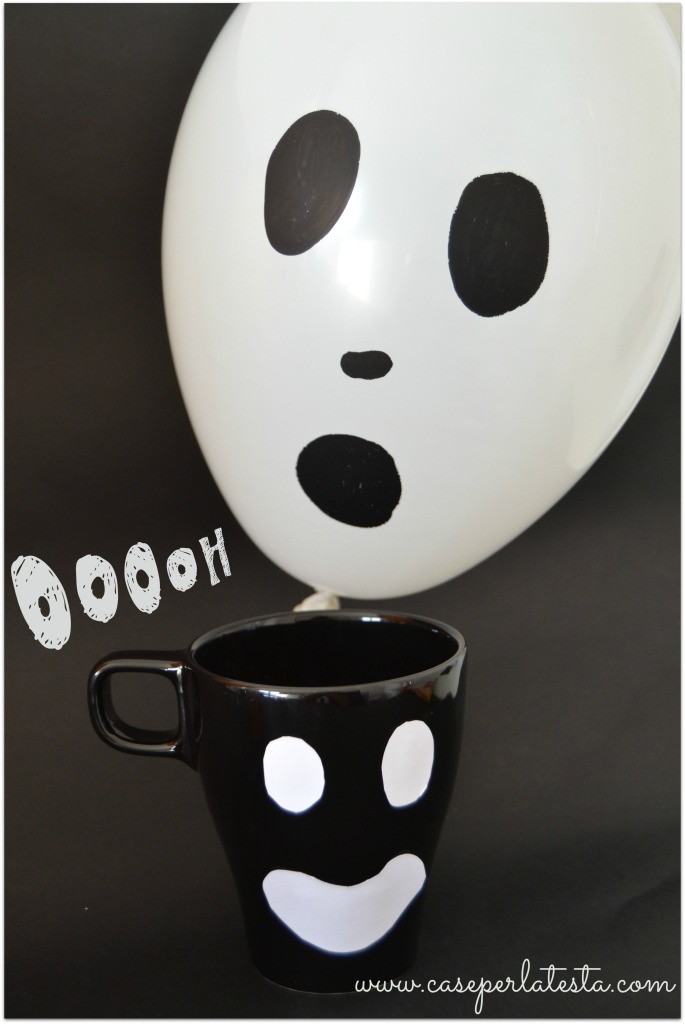 In addition to being low cost this Halloween decor is also super easy: you have to draw and cut out the silhouettes of Jack-o'-lantern and a ghost with cardstock, glue them with double sided tape on the cups … et voilà, in five minutes you will have your low cost Halloween mugs! Uses: as Halloween decor , maybe combined with another low cost decorations, balloons in pumpkin and ghost – here the post! You can use it to put in Halloween treats, or as a gift for Halloween …. Just  remove the card and you can reuse mugs for breakfast … or for the next project !!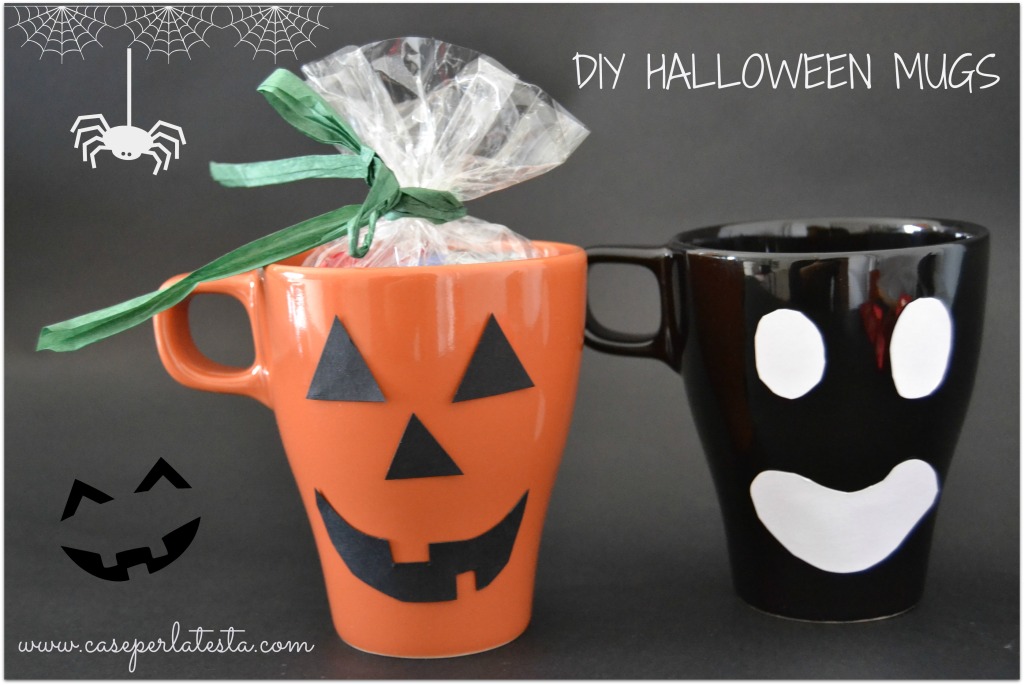 With this post I was featured at:
With this post I partecipate: