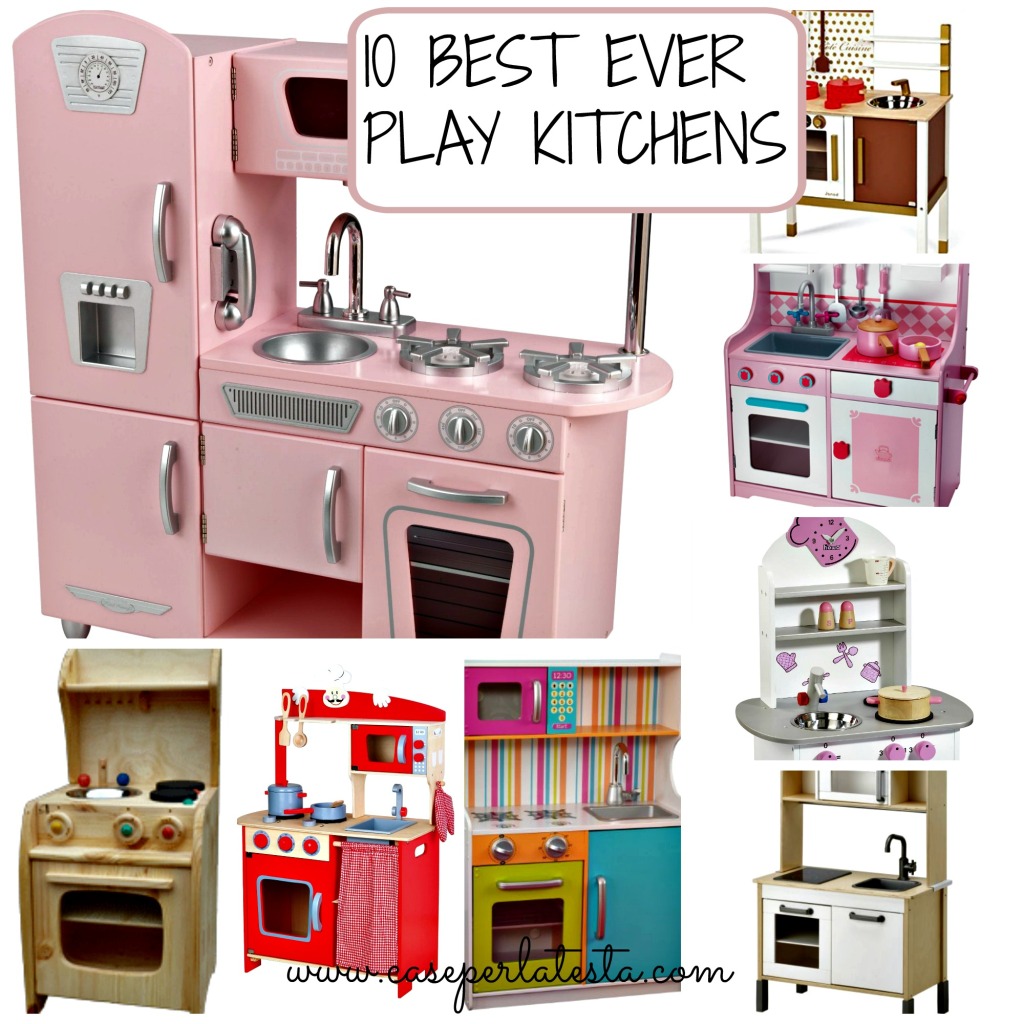 Fin da bambina ho sempre amato cucinare e lo faccio per tutta la famiglia da quando avevo 6 o 7 anni. Mio papà ricorda ancora la volta che ho proposto per cena le sogliole al grand marnier… Sostiene che non fossero gran che: evidentemente non era pronto per la cucina fusion, io avrò avuto 8 anni, per cucinare salivo su una panchetta… insomma non era ancora tempo di Junior Masterchef!
Quest'anno per Natale abbiamo pensato di regalare a Miss Bee  una cucina giocattolo in legno: chi ben cominicia…
C'è da impazzire, alcune cucine giocattolo in legno sono più belle e accessoriate della mia!
 As a child, I always loved cooking and I do it for the whole family since I was 6 or 7 years old. My dad still remembers that time when I dished for dinner a sole with Grand Marnier sauce … He claims that was not all that great (or even edible): obviously he wasn't ready for my fusion cuisine…
This year for Christmas we decided to give to Miss Bee a  wooden play  kitchen: I love it!
Here are some wooden play kitchens that are beautiful and better equipped than mine!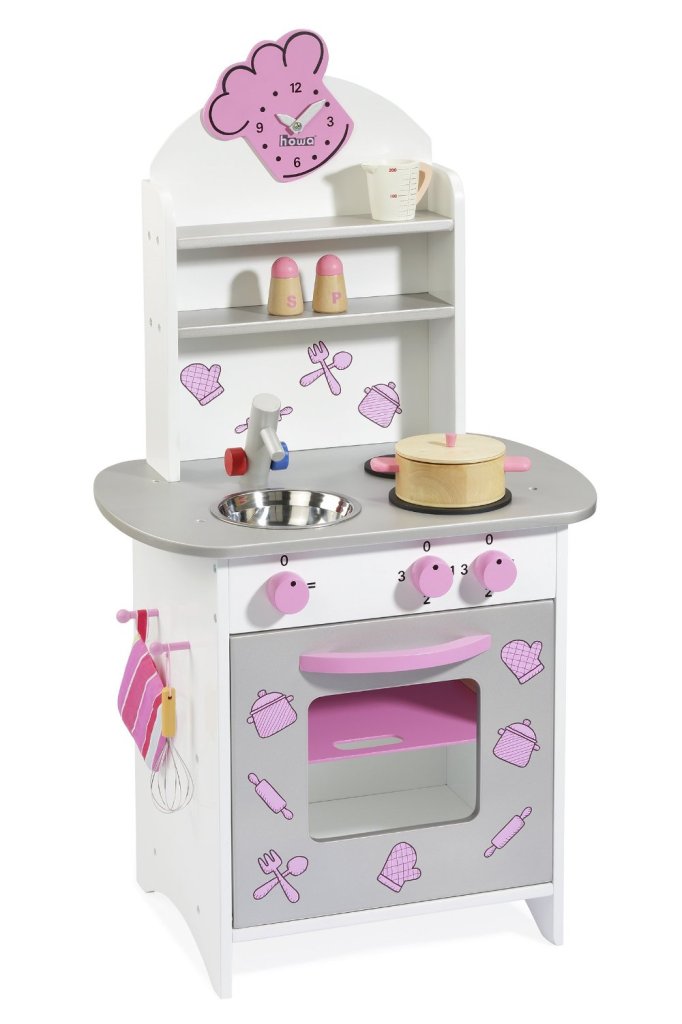 Howa – Cucina giocattolo in legno – bianco 4817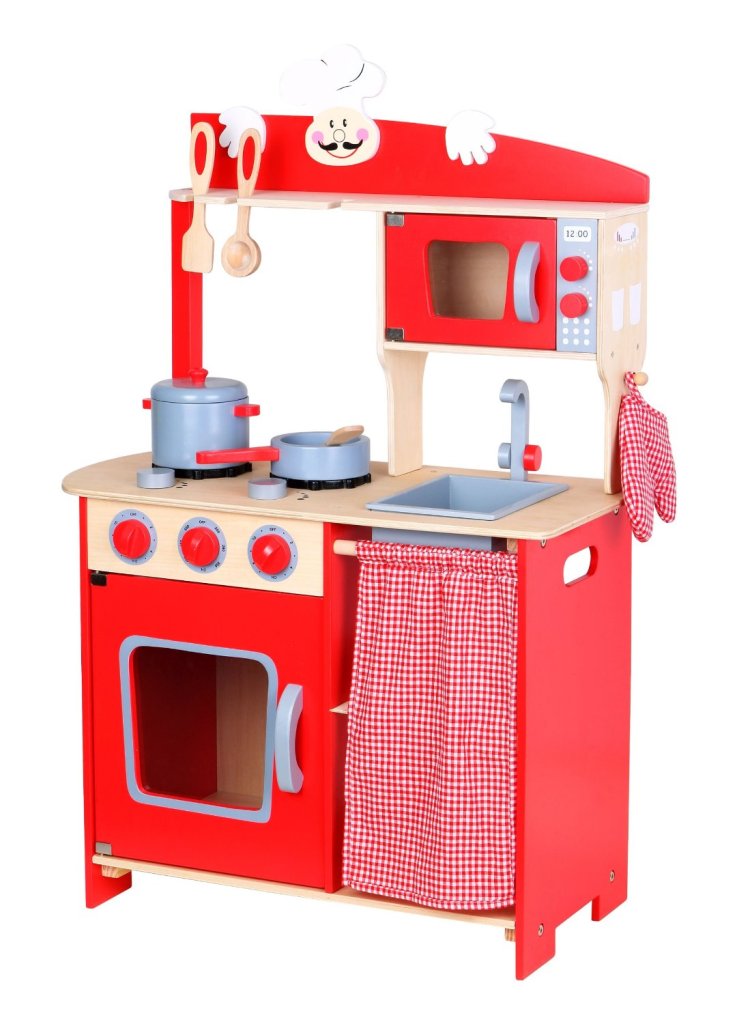 Leomark Cucina Dell Chef giocattolo in legno Cucina accessoriata per bambini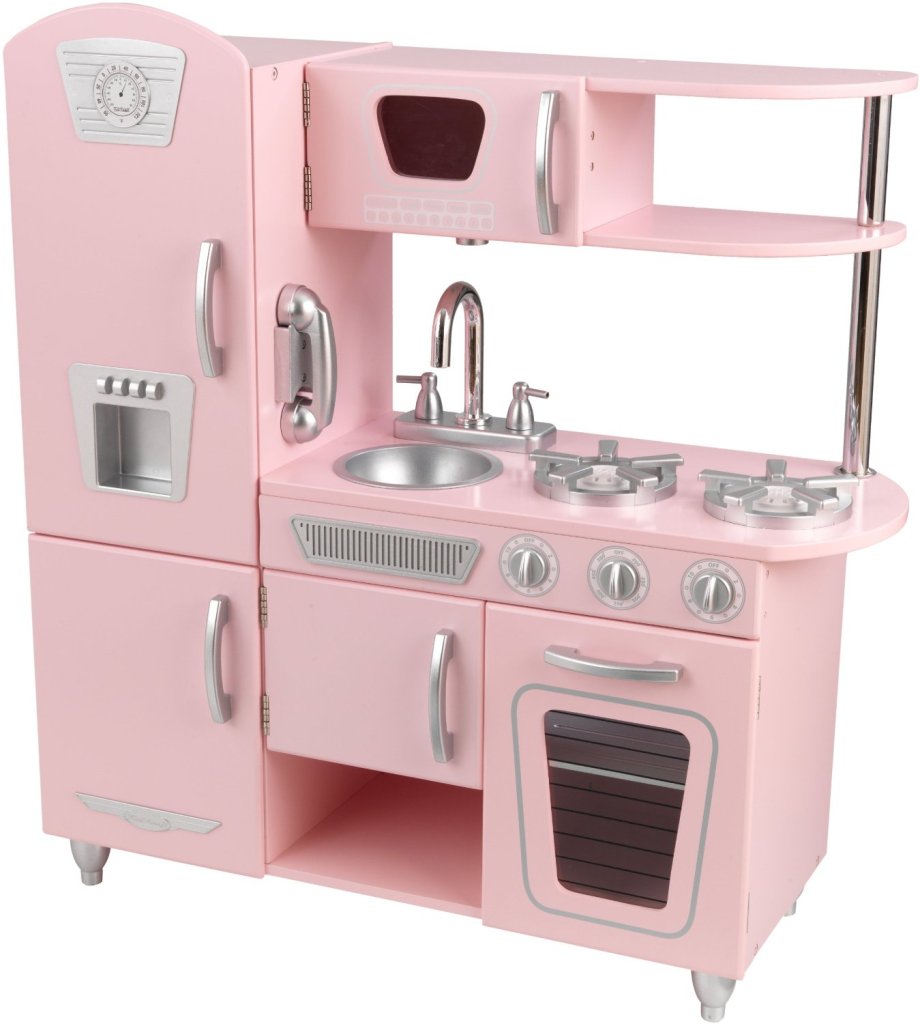 KidKraft 53179 – Cucina Vintage, Rosa
Salva