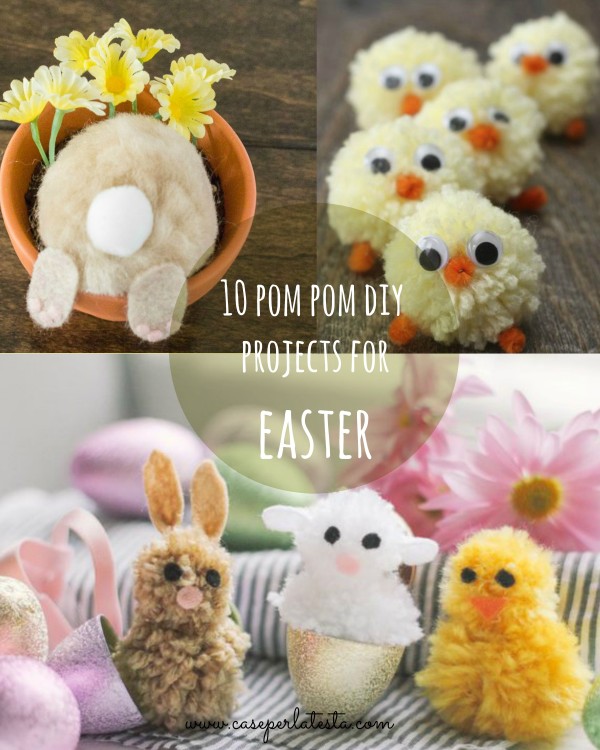 Adoro i pom pom, forse l'ho già detto? E oggi vi voglio mostrare i progetti più belli, divertenti (e facili) da fare con i pom pom per Pasqua. I love pom poms, have I said it before? And today I'll share the most amazing, funny and easy projects with pom pom for Easter! 
Un coniglietto: tutorial visivo di Martha Stewart. A pom pom bunny by Martha Stewart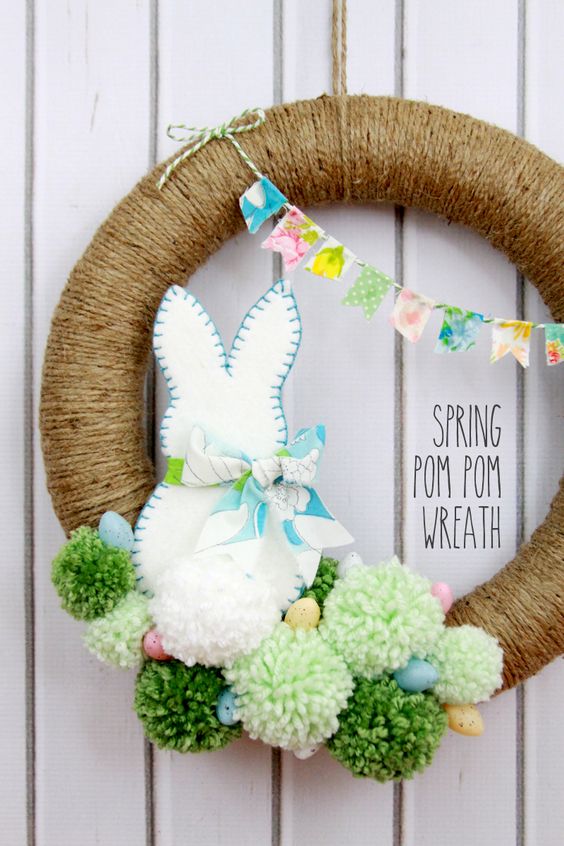 Una coroncina per Pasqua con coniglietto e pom pom di Flamingotoes. A spring pom pom wreath by Flamingotoes
Pulcini tenerissimi da Pinterest (solo immagine). Soo sweet  easter chick from Pinterest (image only)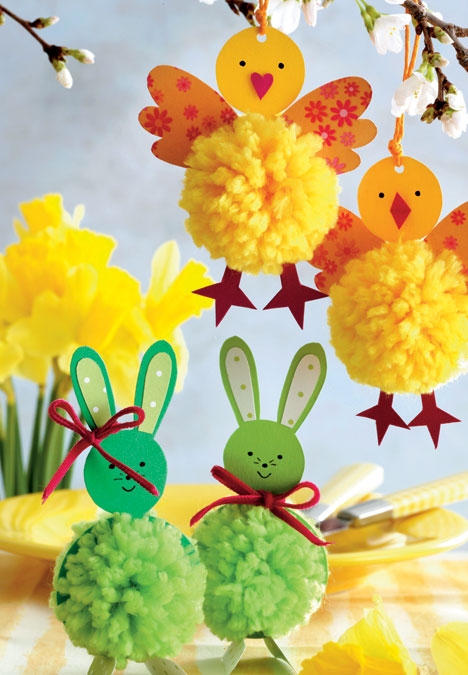 Coniglietti e pulcini di Hjemmet. Bunny & chick by   Hjemmet.
Dolcissimi: agnellino, pulcino e coniglietto da Ehow. Soo sweet from Ehow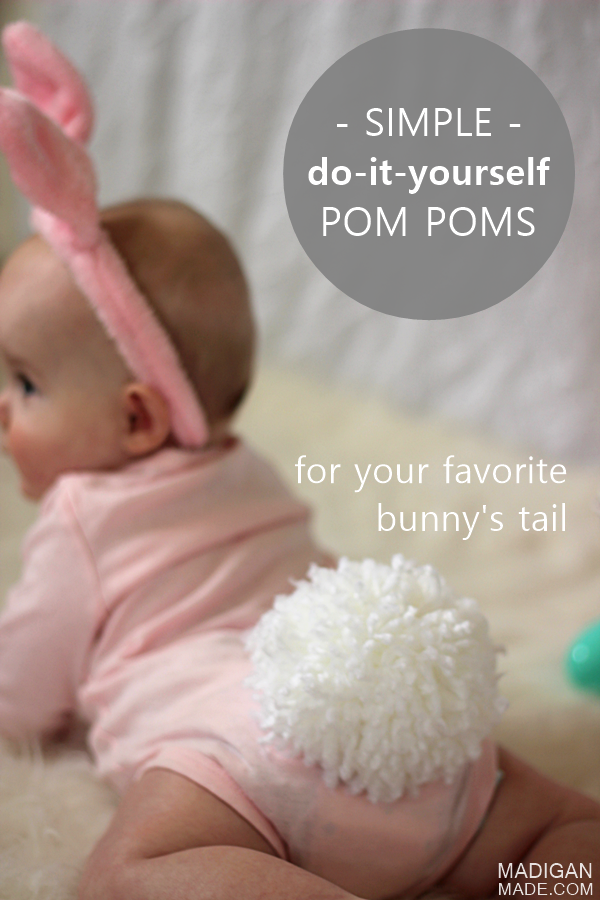 Pom pom per diventare la coniglietta più bella che c'è! di Madigan made. Pom pom for the sweetest bunny ever! Madigan made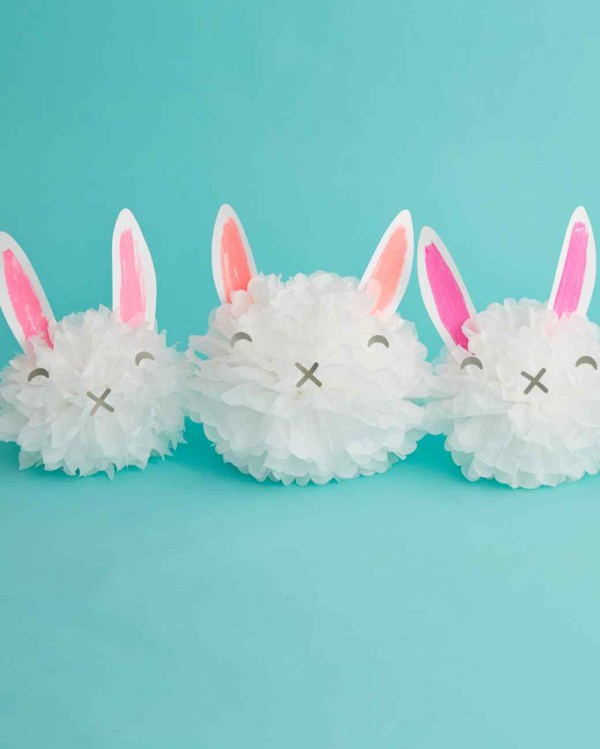 Pom pom non necessariamente di lana…  di Martha Stewart. Not  woolly pom pom!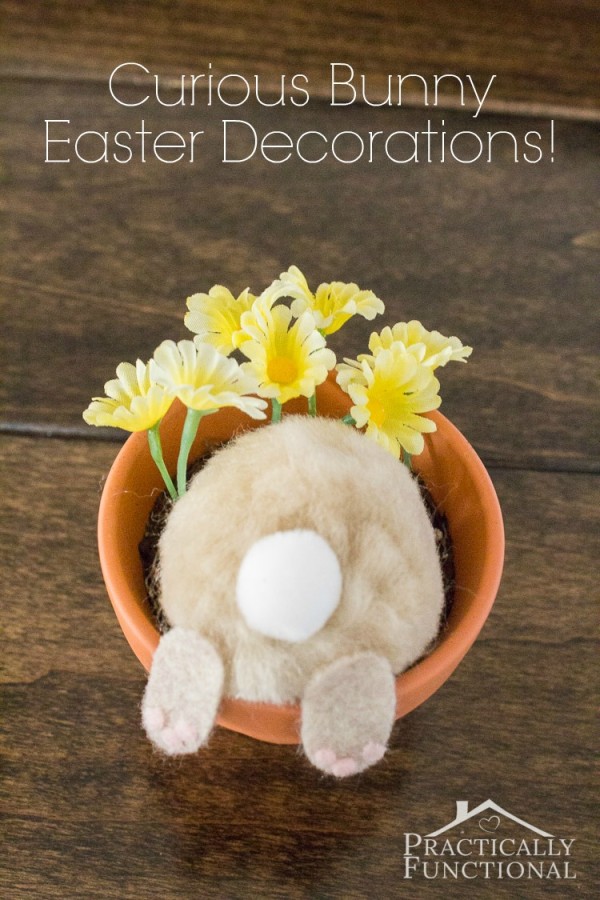 Fa davvero sorridere questo coniglietto che si tuffa nel vaso! di Pratically Funcional This little courious bunny made me smile! by Pratically Funcional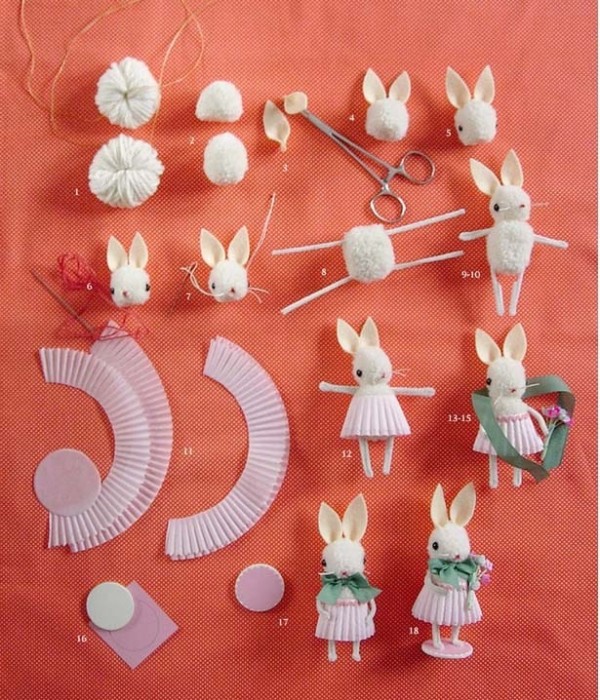 Una coniglietta ballerina! A little dancing bunny! di J. Murphy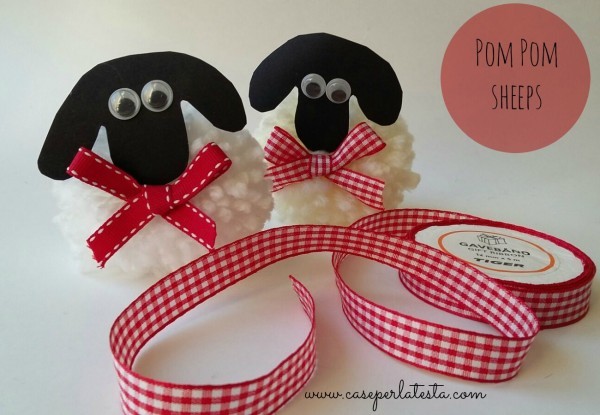 Ehi anche le mie pecorelle! Fatte per Natale ma perfette per Pasqua! My sheeps: made for Christmas but perfect for Easter! 
Coniglietto stampabile con un codino delizioso! Printable bunny with a sweet tail! by Titicrafty
Salva