Un gioco divertente, che piace a tutti i bimbi? il Tris. Ecco come ho fatto giocare a lungo la mia bimba e un'amichetta mentre noi mamme ci prendevamo tranquille un caffè…
A fun game, which all the kids like ? Tic Tac Toe. Here's how I did  my daughter and  her little friend play a long time while we moms had a quiet coffee …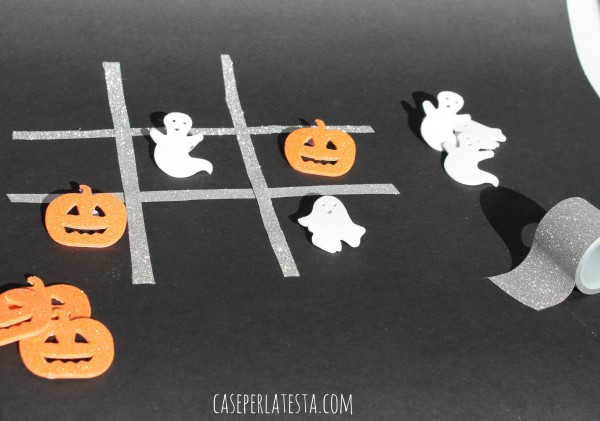 Credo che ogni crafter che si rispetti,  abbia nella borsa di tutto, dalla colla a caldo in poi, e io in questo mi difendo bene! Con del washi tape argento luccicante e  delle figurine di gomma adesiva a forma di zucchetta di Halloween e fantasmino che avevo appena acquistato da FlyingTiger , ho  allestito la board per il Tris, nel tempo che la mia amica ordinava i caffè e i dolcetti per le bimbe.
I think that every worth respecting crafter, has in her bag everything from hot glue  gun and on, and from my bag you'll guess what my hobby is! With a glittery silver washi tape  and adhesive rubber figurine Halloween pumpkin and ghost shaped that I had just purchased from FlyingTiger, I set up the board for Tic Tic Toe, in the time that my friend ordered coffee and sweets for the girls.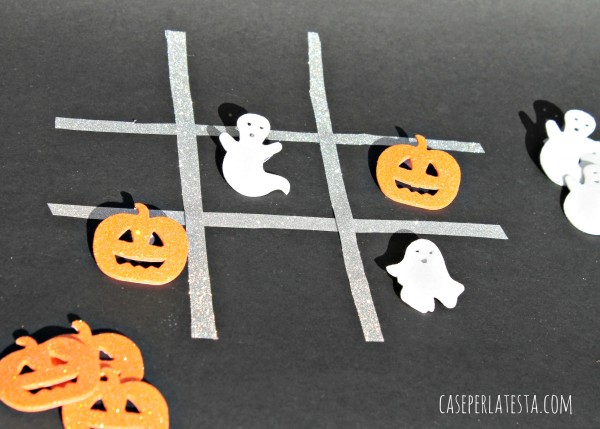 Il Tris fatto con il washi tape può essere una bella idea per una festa di bambini: allestire vari spazi con diversi temi e oggetti per il Tris (mostricciattoli, insetti, fiori…).
Washi tape Tic Tac Toe can be a good idea for a kids party: set up several areas with different themes and items for Tic Tac  (monsters, insects, flowers …).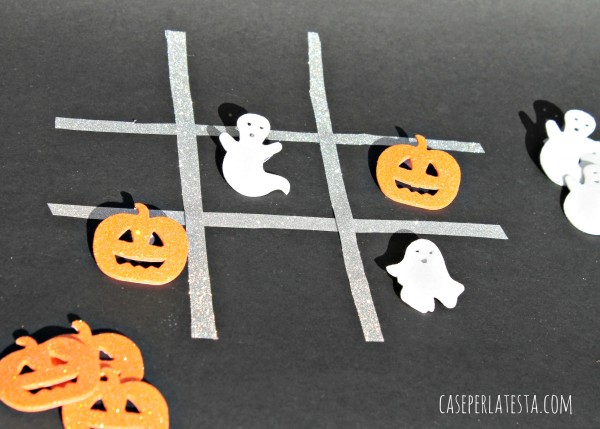 Salva