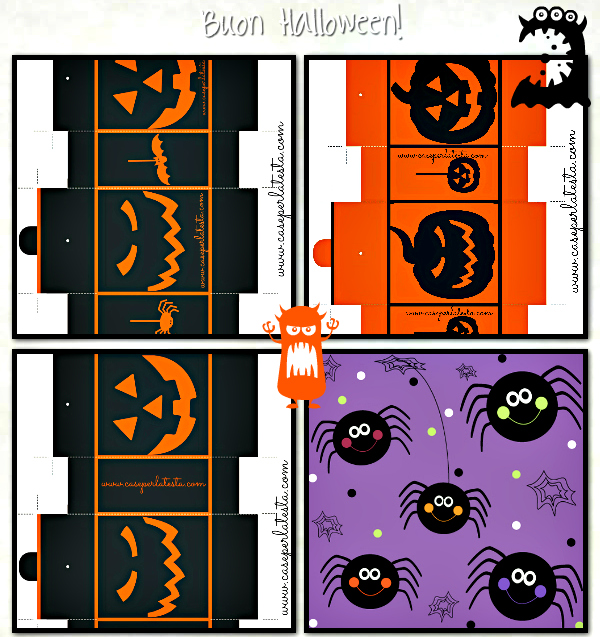 Happy happy Halloween a tutti!!! * Happy happy Halloween to all !!!
Brr tremate tremate le streghe son tornate! Da oggi inziamo a prepararci per la festa più da brividi che ci sia!
Iniziamo con un regalo per tutti! delle simpatiche scatoline di Halloween  in cui mettere i dolcetti per evitare lo scherzetto…
Come fare? è semplice…
scaricate gratuitamente i nostri .pdf, stampate a colori, meglio se su un cartoncino leggero, ritagliate i contorni e poi piegate lungo le linee. Un po' di colla sulle giunzioni e via! Bellissime scatolette da riempire di dolcetti e caramelle.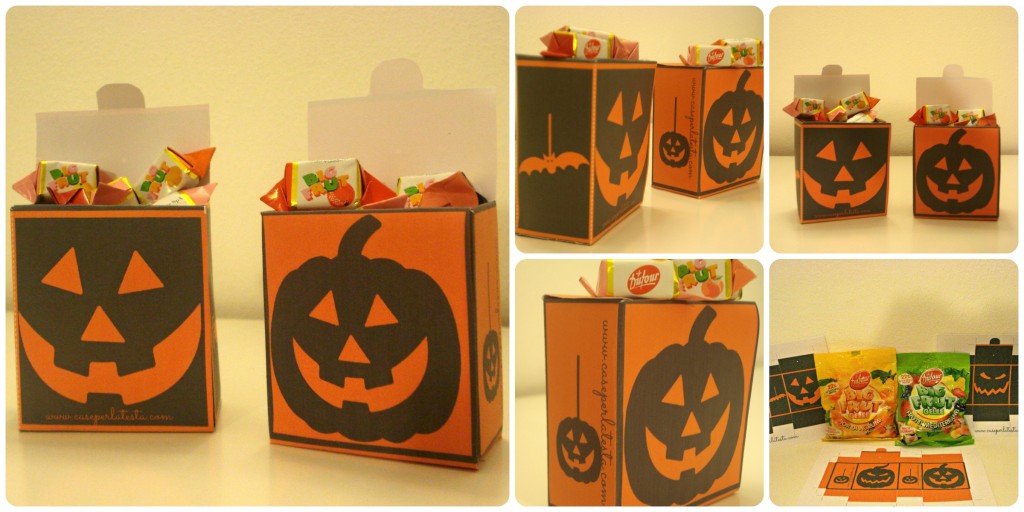 E' una bella idea da fare con i vostri bambini e regalare ai loro amichetti.  It 'a good idea to do with your children and give to their friends.


Brr tremble tremble the witches are back! From today inziamo to prepare for the party most creepy as it gets!
We start with a gift for everyone! some funny Halloween boxes in which to put the candy in order to avoid the trick …
What to do? is simple …
download our free pdf, printed in color, preferably light cardboard, cut out the outlines and then fold along the lines. A little 'glue on the joints and go! Beautiful boxes to fill with treats and candy.
Salva