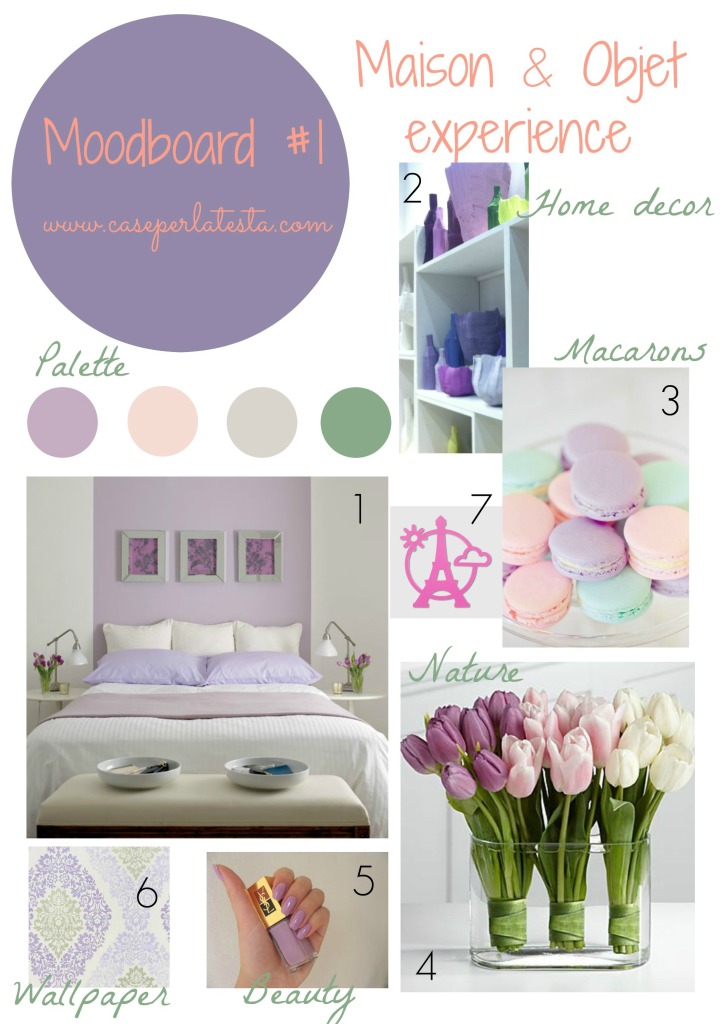 Con il nuovo anno inauguriamo una nuova rubrica settimanale: quella delle moodboard ovvero….cosa mi piace questa settimana: arredo, colori, cucina, emozioni! Tutto quello che ci ha ispirato, emozionato, che può descrivere lo stato d'animo di ciò che abbiamo vissuto nella settimana diventerà una moodboard; ci sembra un'idea simpatica per entrare sempre più in contatto con voi, che ci seguite sempre più numerosi (!), e per, magari, trarre spunto per rinnovare la casa! Abbiamo anche pensato che, legata a questa nuova rubrica, inaugureremo una raccolta delle vostre moodboard attraverso un link party: le migliori saranno featured sul blog, sulla nostra bacheca Pinterest e condivise su tutti i nostri profili social! Potete presentare le vostre moodboard qui su Casperlatesta  a partire da mercoledì 4 febbraio o inviarle per mail a: caseperlatesta@gmail.com.  Cosa pensate di questa nuova iniziativa? Vi piace? Vi aspettiamo per linkare le vostre moodboard mercoledì prossimo!

With the new year we inaugurate a new weekly feature: that of moodboard or …. What I like this week! All it has inspired, excited, which can describe the mood of what we experienced in the week will become a moodboard; this seems a nice idea to get more in touch with you, who are day by day more and more,  and maybe be inspired to change something in the house! We also thought that, tied to this new section, we will inaugurate a collection of your moodboard by a link party: the best will be featured on the blog and on our Pinterest board and on all of our social profiles! You can link them directly starting from wednesday 4 february or send them by mail to: caseperlatesta@gmail.com. What do you think of this new initiative? Do you like it ? We wait for you to link your moodboard next Wednesday!
Moodboard #1
Maison & Objet experience  in Paris
4. Lilac tulips via Pinterest
7. Pylones
Il bottone dell'iniziativa  My Moodboard on Wednesday sarà questo, se volete riportatelo già ora sul vostro blog!
My Moodboard on Wednesday button will be this one, feel free to grab and put it into your blog, if you like!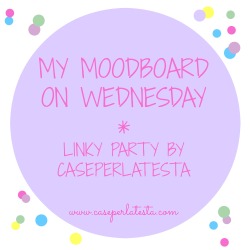 This post was featured at:

 
		
		
			


			


		
	
Salva