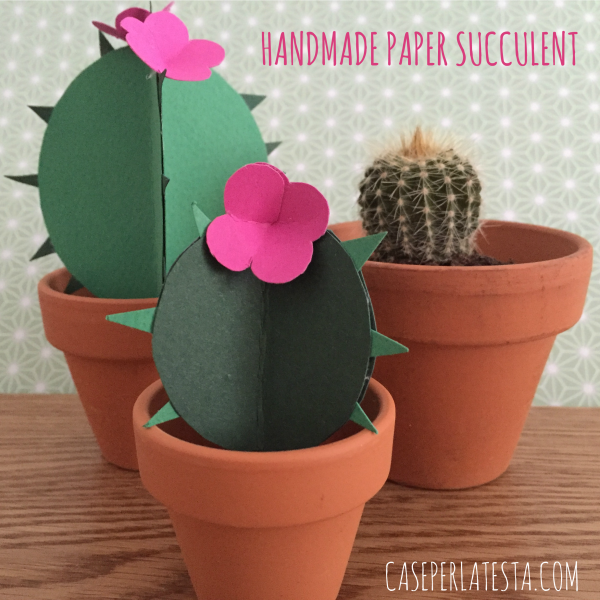 Trova l'intruso?!?   Which is the odd one out?!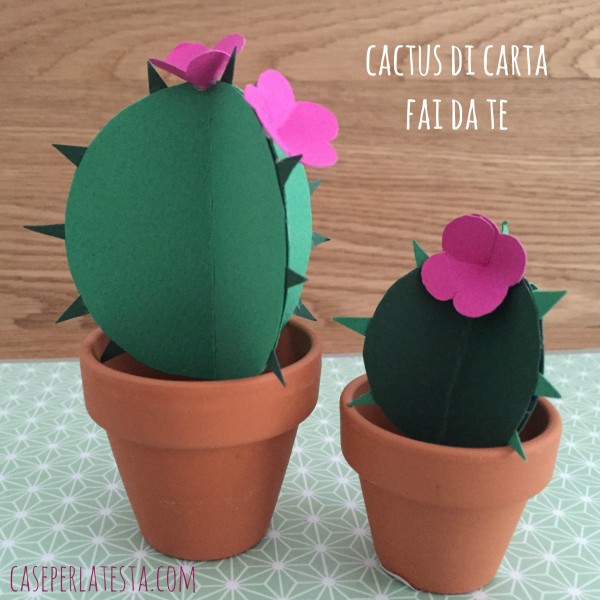 Ovvero: piante grasse per negate come me, se riesco a far appassire anche queste non ho più speranze! Succulents for dummies like me: if I can kill these, there's no hope left for me!
Qualche tempo fa mi è stata regalata una bellissima pianta grassa, la specie non la so: era verdina con delle belle fogliette cicciottelle che sfumavano nel rosa.  Dopo circa 2 settimane di mie amorevoli cure il rosa stava virando in viola-marroncino, pochi giorni dopo ne ho dovuto constatare la morte. Per affogamento mi è stato detto.
Some time ago I was given a beautiful succulent plant, I don't know the species: it was light green with nice chubby little leaflets that faded in pink. After about 2 weeks of my loving care pink was veering in purple-brown, a few days later I had to confirming its death. By drowning I was told.
Ecco invece questi bei cactus di carta: impossibile combinare disastri! Here I have these beautiful paper cactus: impossible to combine disaster!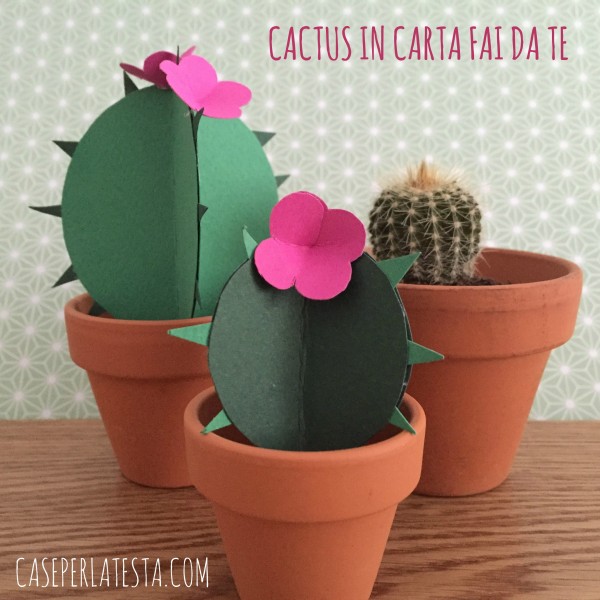 Realizzarli è semplicissimo: 3  cerchi di cartoncino, dei triangolini per le spine e i fiorellini applicati con la colla a caldo. Make them is simple: three circles of card stock, small triangles for the thorns and flowers applied with hot glue.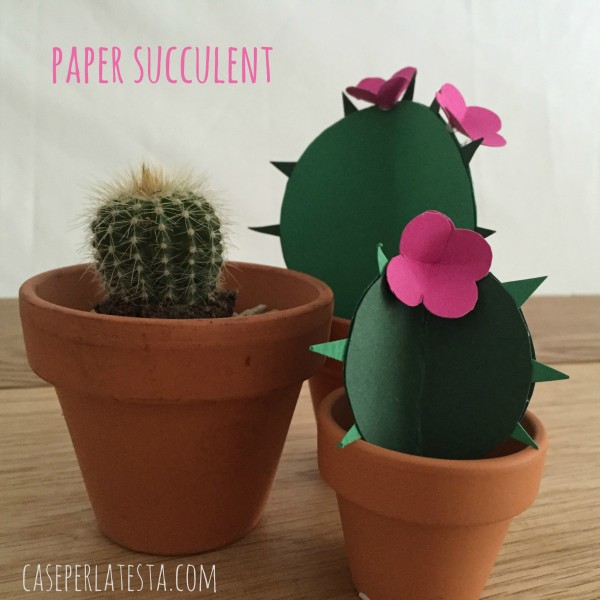 Salva
Salva