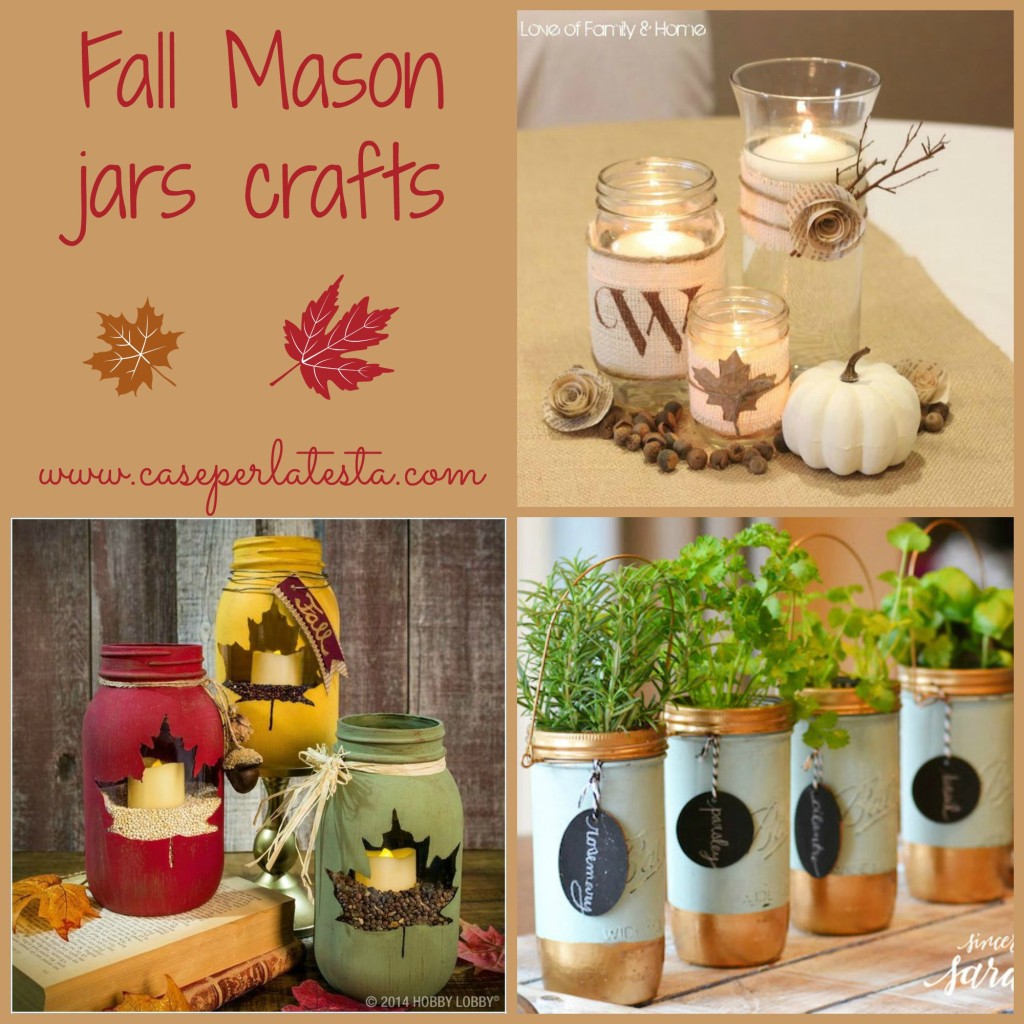 Siamo in autunno, tempo di conserve, di fare come gli scoiattoli: fare scorta per l'inverno. Fall time, time to harvest and preserve and as squirrels,stock up for winter.

Ah, come mi piacerebbe! Io appartengo all'altra categoria, quella che non conserva i prodotti ma i vasetti di vetro… Se siete come me vi voglio proporre delle idee bellissime per riutilizzare i vasetti di vetro in modo creativo!   That's nice! BUT I belong to another race, the one who collect and preserve mason jars and not  jams and pickles. So, if you're like me, I'll show you many wanderful ideas to recycle mason jars!
Per coltivare le spezie. To grow spices. Come porta candele e per decorare la casa. As candle holder or for home decorating. 
Salva